Ree Drummond's Touching Tribute To Her Brother Mikey Has Fans Tearing Up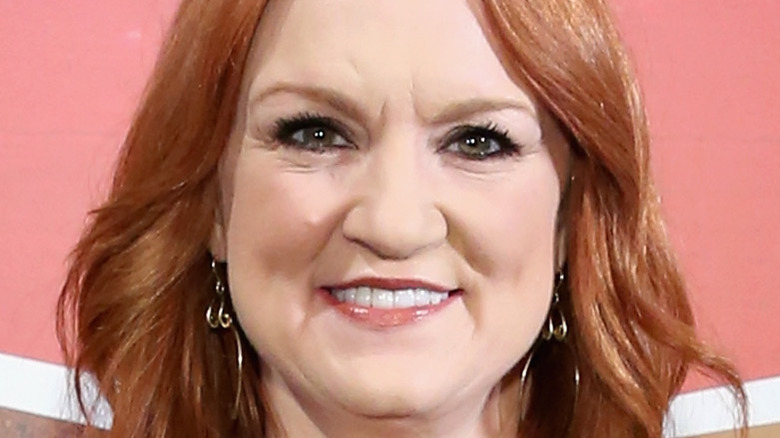 Monica Schipper/Getty Images
Ree Drummond may be known as "The Pioneer Woman" to fans of her homestyle cooking show, but first and foremost, she is all about family. Drummond regularly features her husband, kids, and friends on her television show, and it's clear that her family is everything to her. That's why fans everywhere are rallying around the Food Network star after she announced on Facebook that a beloved family member, her older brother Michael Smith, has passed away.
In the post, Drummond shared several pictures of herself with her brother over the years. Smith was only 17 months older than Drummond, and she says that he was her "first friend and buddy." The pictures show the two of them as kids, playing in a wagon, sitting on a car, and as babies, along with a picture of Smith as an adult. Drummond urged her fans to pray for her parents, "whose devotion to Mike was boundless, and who will feel this loss most acutely." So far, more than 83,000 fans have commented, offering their condolences to the whole family. 
Remembering Ree Drummond's older brother
Fans of "The Pioneer Woman" might remember seeing Smith on episodes of the show. He made one appearance in the season seven episode "Cowboy Mike," which featured Smith helping Drummond's husband Ladd feed cattle (via Food Network). Drummond treated Mike to his favorite breakfast after all that hard work: Eggbert's Sunrisers with Orange Mini Muffins. Drummond also wrote about her brother in her memoir and on her blog, and he had previously helped her out at a book signing event (via TODAY).
Drummond isn't the only one mourning his loss. Her look-alike sister, Betsy Smith, posted a tribute to their brother on Instagram, saying she was "very thankful for his life, the connections he made and his caring, fun and independent spirit." Dan Dalton, a friend in Bartlesville, where Mikey lived, also posted a heartfelt remembrance, saying that he was a local legend (via Facebook).
While the cause of Mikey's death wasn't made public, Dalton says that he "did not suffer," and we can only hope that offers comfort to Drummond, her family, and all of the people who knew and loved Michael Smith.