Mount Gay Rum Is Giving Away A Trip To Barbados, But There's A Catch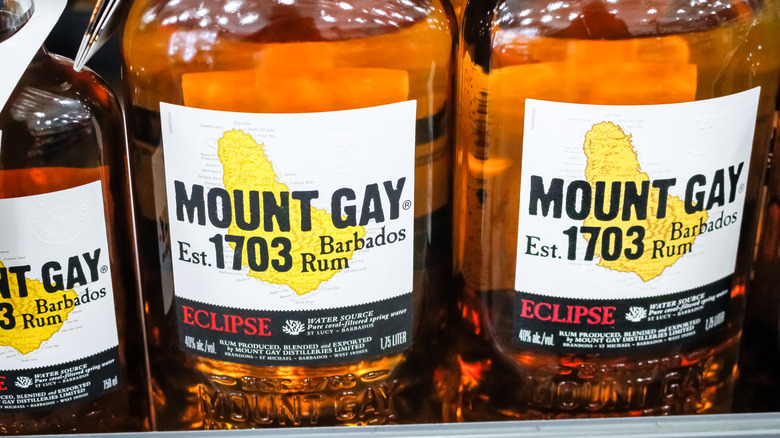 TonelsonProductions/Shutterstock
TripAdvisor and Mount Gay Barbados Rum have teamed up to give away a free trip to Barbados. Winners receive a five-day, four-night trip for two during World Ocean Month in June 2022. The trip includes accommodations at a standard hotel, roundtrip coach airfare, transportation between the hotel and airport (as well as to various event venues), a tour of the Mount Gay distillery, and a Mount Gay dining experience. 
There's just one catch: In order to win the trip, you and your guest have to participate in a 4ocean cleanup expedition while you're there. The sweepstakes has presented this as a good thing — you get to help out the environment and do a little good while enjoying a getaway to an amazing Caribbean island. And it is good. After all, who doesn't want to save the oceans? Just keep in mind that you won't spend your entire trip lounging about on the beach.
According to Food & Wine, the sweepstakes also includes three additional trips to Los Angeles, Miami, and Boston for three runner-up winners, who will stay at a Loews Hotel property in each city and also participate in 4ocean cleanup expeditions.
Who is 4ocean?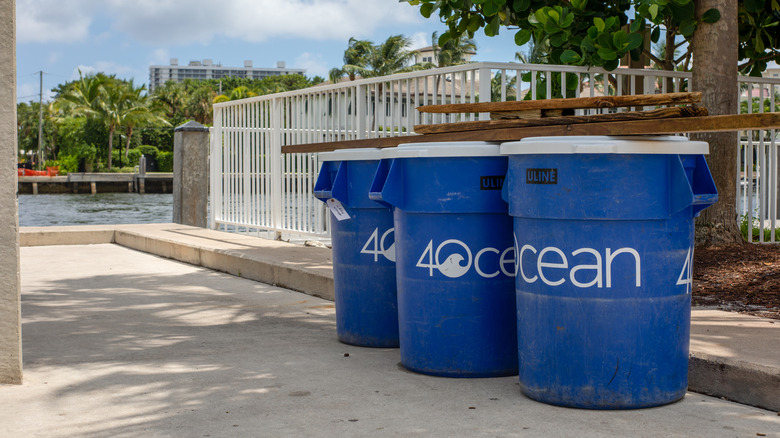 Lacey Lin Photography/Shutterstock
This Getaway to Give Back sweepstakes puts a big emphasis on the "give back" portion, so who exactly is 4ocean? According to the organization's Forbes profile, the company sells $20 bracelets made from recycled plastic and uses the profits to hire local cleanup crews around the world to remove 1 pound of trash from the ocean for every bracelet sold. (The assumption is that during your sweepstakes trip, you would be a part of one of these cleanup crews and get a free trip to Barbados out of it.) 4ocean is a legitimate company; however, it is worth noting that it isn't a nonprofit. Still, the for-profit organization is honestly removing trash from the ocean and doing some good at the same time, donating 1% of its profits to environmental causes (via Outside Business Journal).
So, if you don't mind getting your hands a little dirty, now might just be the perfect time to try your luck and enter the Mount Gay and TripAdvisor sweepstakes. At best, you get a trip to Barbados. At worst, nothing.