This Is Jocelyn Delk Adams' One Ingredient She Can't Live Without - Exclusive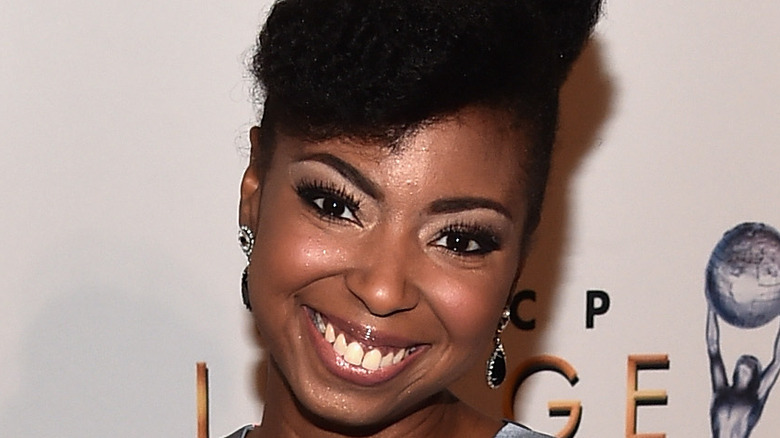 Alberto E. Rodriguez/Getty Images
No one can deny that Jocelyn Delk Adams has some serious baking prowess. According to Today, the chef made her name after becoming inspired to bake by her family. Delk Adams ended up authoring a cookbook titled, "Grandbaby Cakes," inspired by the recipes handed down from her grandmother, and she eventually turned her passion for baking into a full-blown career. Nowadays, Delk Adams makes appearances on "Beat Bobby Flay," and has established herself as an expert when it comes to whipping up great dishes. While Delk Adams can take on the best chefs, she really shines when it comes to baking and knows exactly what every cake, cookie, and cupcake recipe needs in order for its flavors to pop just right.
Many have heard that chefs usually have one favorite or secret ingredient that makes their recipes pop, and Delk Adams is no different. The chef shared her one cooking ingredient she couldn't live without in a recent exclusive interview with Mashed. You too can harness this special item — and you most likely already have it in your fridge or on your counter.
The most important ingredient for Jocelyn Delk Adams is butter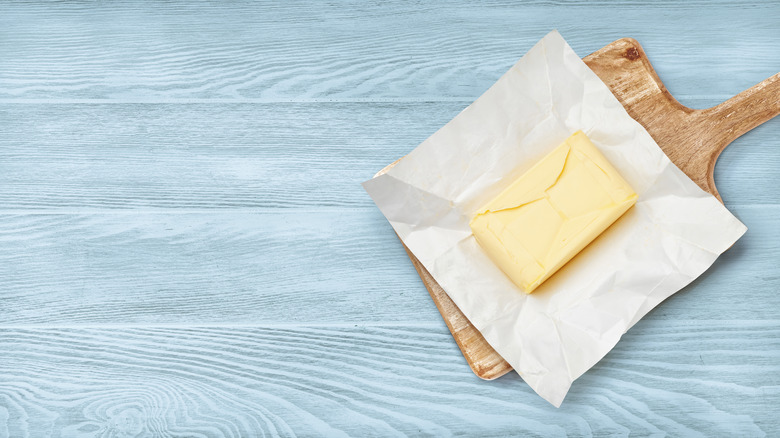 Tanya Sid/Shutterstock
When it comes to baking, Jocelyn Delk Adams wholeheartedly stands by one ingredient that she couldn't live without. "This may seem typical, but butter," she told Mashed. "I have so much butter. I have frozen butter for if I run out. You never know when you need [it]. ... My husband's like, 'Why did you come home with more butter?' There's so much butter of every single kind — unsalted and salted and European-style — in the freezer right now. I'm like, 'You never know, I just need backup butter.'"
Delk Adams continued of her fondness for the ingredient, "All the types of butter, even vegan butter or Earth Balance, we've got it all here. ... I really believe in quality butter and you want that decadence and that richness. And so I just have a lot of [it] when I'm baking. The more butter, the better."
Next time you wonder what important ingredient you need when you get ready to whip up a decadent dessert, take a page from Delk Adams' book and make sure to stock up on some extra supply. 
For more cooking inspiration, make sure to check out Delk Adams' partnership with Libby's to learn how to spruce up some vegetables for Thanksgiving and donate some food for Cansgiving (via In The Know).