Why Alec Baldwin Blames Wegmans For His Mother Never Moving To The West Coast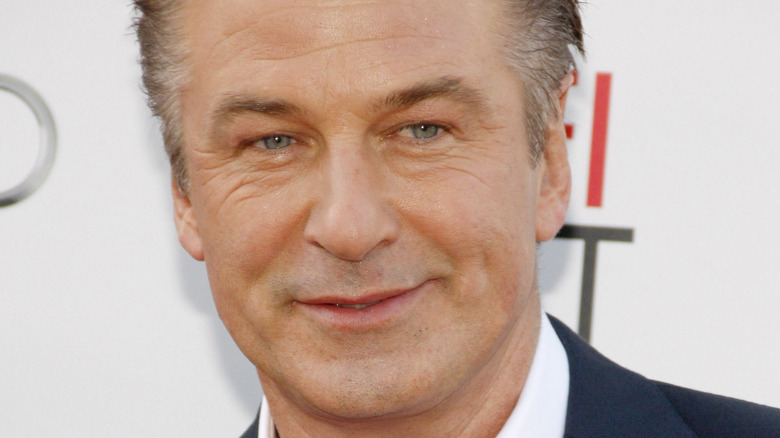 Tinseltown/Shutterstock
There's something for everyone at Wegmans, the supermarket chain based in upstate New York. Whether it is fresh sushi, a meal at the Market Café, a beverage at The Buzz coffee shop, or just the vast selection of groceries, Wegmans has it. It's no surprise, then, that Alec Baldwin says his mother, Carol Baldwin, is a big fan.
Alec Baldwin told Syracuse.com his mother, a Syracuse, New York native and graduate of Syracuse University, returned to the central New York area in 1987 after his father passed away. According to his brother Billy Baldwin's Instagram, their mother, a breast cancer survivor now in her 90s, founded the Carol Baldwin Breast Cancer Research Fund, an organization that has raised awareness of the disease and provided donations to institutions including SUNY Upstate Medical University. Carol Baldwin certainly is a fan of all things Syracuse; she even had a booth at the city's famous New York State Fair (via The Daily Gazette), and, apparently, a trip to her local Wegmans is a special outing for her.
Carol Baldwin would never leave her beloved Wegmans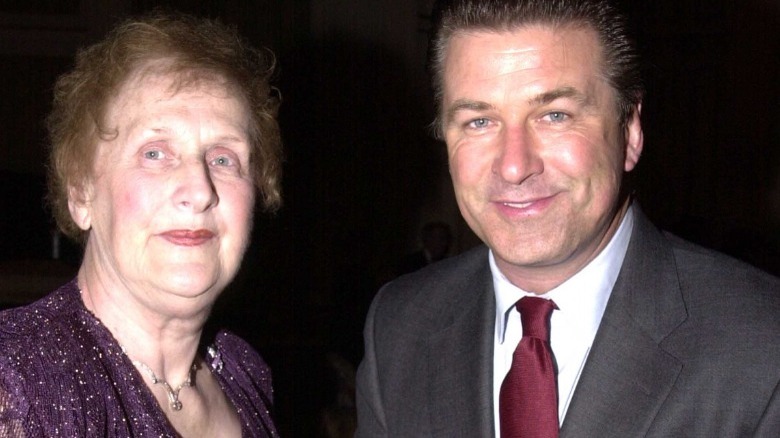 Keith Bedford/Getty
During an appearance on "Late Show with David Letterman" (via YouTube) in 2010, Alec Baldwin detailed his mother's affinity for the upstate grocery giant. When Letterman asked Baldwin why his mother was so fond of the area, he explained just how attached shoppers can get to Wegmans, joking that the store offers every service down to replacing your muffler. "I turn to my mother and go, 'You really ought to think about moving out to California with Billy,' and my mother, without a drop of irony, said, 'And leave Wegmans?!'"
When Wegmans heard about this woman's passion for the store, she was even asked to appear in a commercial for the supermarket alongside Alec Baldwin. Sadly, Wegmans stopped airing the commercials. However, this was only for a short time; they were reinstated after a social media outcry, securing Carol Baldwin's position as New York's favorite grandmother (via Time). On Alec Baldwin's Mother's Day Instagram post featuring a pic of his mother, one user commented, "Hope she got some Wegmans!!"
As for Alec Baldwin himself, he's totally on board with promoting the Syracuse area and all it has to offer. "I love Syracuse. I really do," he said in an Instagram video.