Here's Giada De Laurentiis' 3-Day Thanksgiving Prep List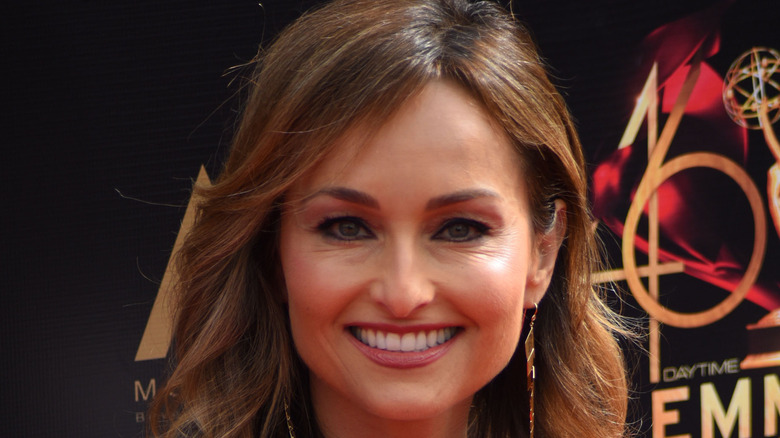 Michael Mattes/Shutterstock
Giada De Laurentiis doesn't joke around when it comes to cooking, and preparing her Thanksgiving Day feast is no different. The celebrity chef recently posted an Instagram Story detailing her three-day Thanksgiving prep list, just days after revealing on the platform what she'll be making for the holiday. De Laurentiis starts putting it all together on Tuesday, which is when she'll be hitting the grocery store to gather her supplies, as well as make corn muffins and a cranberry and orange sauce. 
Wednesday is all about getting ahead, as it's when De Laurentiis plans to prep her turkey, stuffing, and mac and cheese, as well as bake a pecan pie. And when the big day hits on Thursday, De Laurentiis will get her game face on. And the goal of that game is cooking the turkeys, baking the mac and cheese and stuffing, frying Brussels sprouts, and making mashed potatoes. Thankfully, De Laurentiis won't be doing everything herself. The family will be bringing along the remainder of the sides and desserts.
Giada De Laurentiis brings a taste of Italy to her Thanksgiving table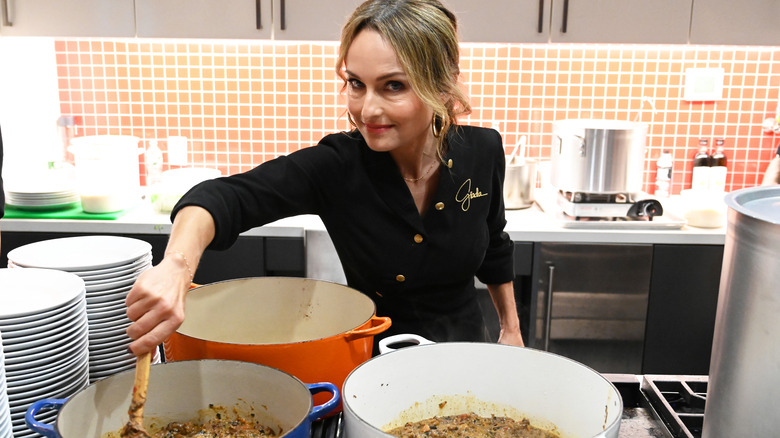 Slaven Vlasic/Getty Images
After divulging on Instagram last week that she would be making a prosciutto-wrapped turkey, Giada De Laurentiis dished with Delish on why it's important for her to incorporate her Italian heritage into the American holiday. (And the prosciutto makes the turkey pretty tasty.) "What I found is when you put prosciutto on something, as it cooks, it becomes salty. That gives you a nice crust, almost, and then also envelops and protect[s] the turkey itself. Plus the fat on it, because the turkey is very lean, will melt and give flavor." 
As for the stuffing, De Laurentiis makes sure it also has an Italian flair, adding ciabatta, pancetta, and chestnuts. Want to recreate De Laurentiis' masterpieces? You're in luck because she's posted all the recipes on Giadzy. The comments on the pics of her dishes on Instagram range from "delicious" to "lovely" to "perfection," and, perhaps our favorite from a fan looking to cash in on De Laurentiis' amazing cooking, "Yum. What time is dinner?"