Ree Drummond Reveals The Dish That Can Make Or Break Thanksgiving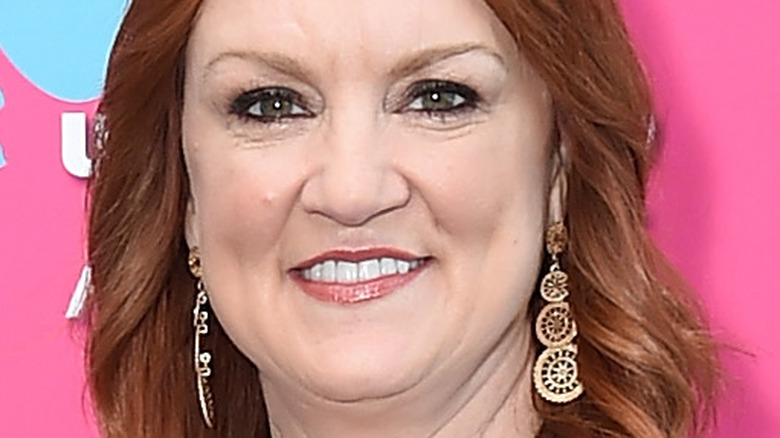 Michael Loccisano/Getty Images
The season of festive meals is upon us, and it's a glorious thing to behold, especially if you love cooking and home entertaining. There's just one teeny-tiny drawback to all the cooking and entertaining. And, no, we're not referring to the whole "cleaning up" part that inevitably comes at the end. (In fact, there might actually be something peaceful and meditative about doing the dishes at the end of a long day of cooking.)
Rather, what we're talking about is that sense of personal pressure that comes with wanting so much for everything to be "just right." And yet there are so many moving parts when it comes to preparing a holiday meal that it can be hard to know where to place our focus at any given moment as we execute. 
Some of us obsess over every ingredient that should go into the turkey brine, for example. Some of us feel compelled to make three different kinds of stuffing (or "dressing," as some call it). Some of us have a thing about casseroles. But as it turns out, there is one dish and one dish only that can make or break your Thanksgiving (or, for that matter, any other holiday). At least, that's what Ree Drummond shared on Instagram.
Won't you please tell us how you really feel, Ree Drummond?
Twas the day before Thanksgiving, and all through the ranch, not a creature ... dared argue with the Pioneer Woman when she posted to her Instagram Story, "Because if the gravy isn't good, nothing else is good, 'amirite'?" In so doing, Ree Drummond was, of course, revealing that one dish that can make or break your whole Thanksgiving meal. 
We're not going to dispute it, and not just because Drummond is rocking those tortoiseshell glasses as she gives us that "knowing" look in the photo that went with the story. It's that this isn't the first time Drummond has talked turkey about Thanksgiving gravy. 
In a September 2 post on her Pioneer Woman website, Drummond reveals her giblet gravy recipe and explains why it matters as much as it does. "Gravy is everything," Drummond writes. "Absolutely everything." She then goes on to explain, "You can have a perfect roasted turkey and luscious mashed potatoes, but if you don't have a dark, decadent gravy to spoon over the top, what's the point of even living?" Hyperbole, of course, but still, the Pioneer Woman manages to get her point across.