The Truth About Tom Fletcher From The Great British Baking Show: Season 12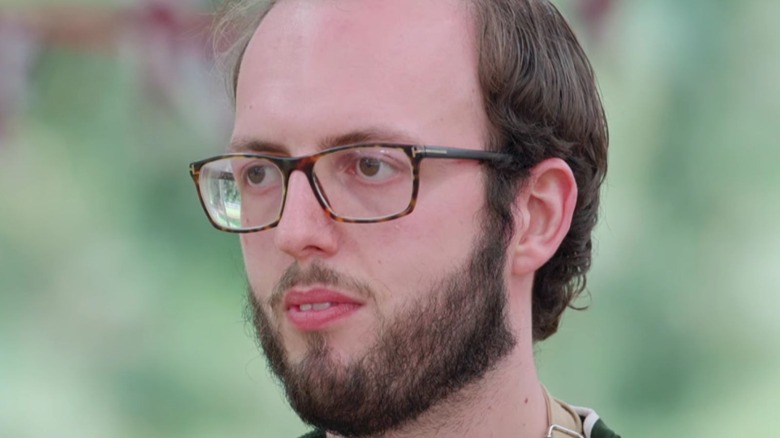 Netflix
The latest season of "The Great British Bake Off" has been an indisputable hit. According to Variety, the final episode managed to attract around 6.9 million viewers, who excitedly waited to find out who would be crowed as the winner. The bakers who were competing fiercely for top honors were Chigs Parmar, Crystelle Pereira, and Giuseppe Dell'Anno.
Without a doubt, this season of "The Great British Bake Off" was an impressive one, featuring a mighty roster of bakers from diverse backgrounds. One of them was Tom Fletcher, a software developer from Kent. According to Heart, the 28-year-old baker has several hobbies apart from baking such as running and amateur dramatics. Sadly, Fletcher was shown the door in the very first episode of the challenge (via Evening Standard.) He was gutted about having to leave and said, "It didn't go to plan at all. I have always been hard on myself, more than I really should be. But I am definitely proud of myself, and I never say that, so that must mean quite a bit."
He has been baking for a long time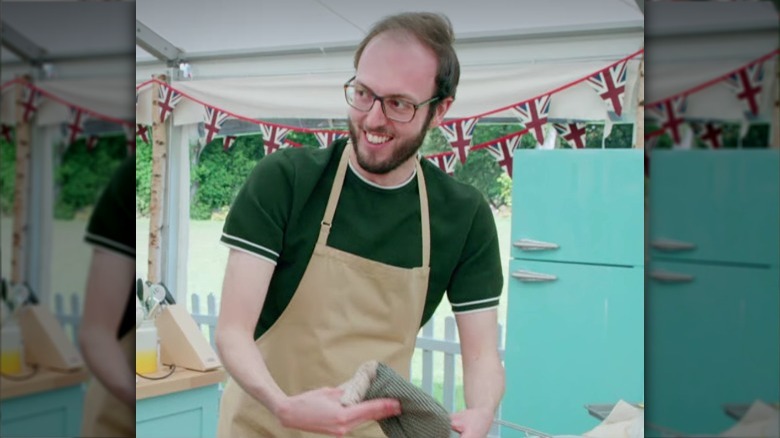 Netflix
According to Heart, Tom Fletcher has always been encouraged by his family members to bake. He's been interested in baking since childhood, and was even a member of his school baking club (via Hello! Magazine). However, things didn't really take off until he prepared a sticky toffee pudding cake a few years ago. He was hooked and would find himself baking delicious dishes for his parents in his free time — which meant they'd get to try yummy desserts for breakfast. His mom even came up with a nickname for him: the "midnight baker."
For Fletcher, it's important to play around with a recipe until he can customize it to his liking. While it was upsetting to realize that his anti-gravity lemon and almond sponge cake didn't have the intended effect on "The Great British Bake Off," Fletcher was still grateful that he got the opportunity to be featured. "I know it's hard to go out first and it was short and sweet, but it truly was an experience that I won't forget," he wrote in a farewell letter after being eliminated (via Evening Standard).