Howard Hughes Couldn't Get Enough Of This Baskin-Robbins Flavor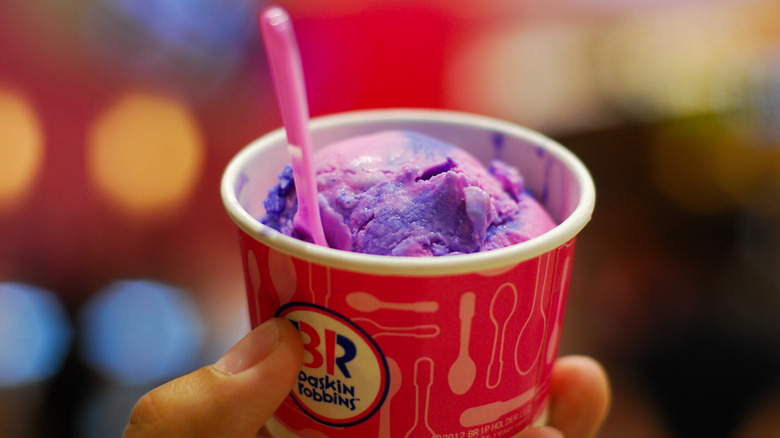 arfa adam/Shutterstock
Playboy millionaire, aviation hero, Hollywood legend, and finally, germophobic recluse. All of these can describe industrial magnate Howard Hughes, a man who's larger than life personality and accomplishments have influenced everything from movies to literature to famed fictional characters such as Marvel's Tony Stark and BioShock's Andrew Ryan. His aviation records involve him flying his own personally-designed landplane at 352 miles per hour in 1935 (via The National Air and Space Museum) and building the enormous, albeit unflyable military craft H-4 Hercules, better known as the Spruce Goose, during the 1940s (via Boeing). The hit 1984 gangster film "Scarface" was a remake of a 1932 Hughes-produced movie of the same name (via The New Yorker). But perhaps Hughes is best known for his wildly eccentric behavior in his later years, living out of a penthouse in the Desert Inn motel in Las Vegas, obsessively washing his hands, wearing tissue boxes on his feet, and living in fear of germs (via BBC Culture). His obsessive-compulsive disorder, emotional instability, and general physical health problems turned him into a shuttered recluse, living alone in a world of bizarre behavior, films, hidden fears, and past achievements.
One of Hughes' many delights while living in his penthouse refuge was ice cream. Even as Hughes traded his slippers for Kleenex boxes, it would seem the eccentric yet wildly talented playboy still had a taste for the sweet stuff. What was the name of Hughes' forbidden delight? Baskin-Robbins.
Hughes ordered 100 gallons of his favorite Baskin-Robbins flavor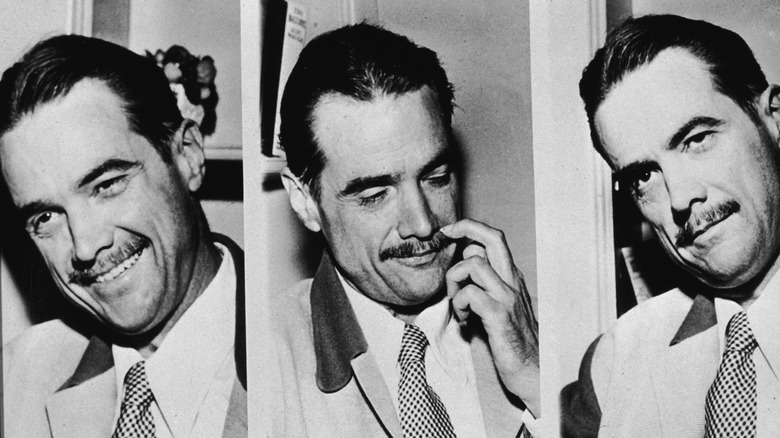 Hulton Archive/Getty Images
According to Mental Floss, Hughes had a taste for Baskin-Robbins' banana nut flavor, so much so that he had his own personal stash of banana nut to enjoy as he spent his days working, dreaming, and generally obsessing over this and that. When Baskin-Robbins discontinued the flavor, it was safe to say the billionaire wasn't happy. Strings were pulled, and Baskin-Robbins agreed to send over a private shipment just for Hughes' enjoyment–100 gallons worth. But some of Hughes' obsessions didn't last as long as others.
"I got word we were running out of banana nut and called Baskin-Robbins in L.A. to have some shipped in. They'd discontinued the line and would only make something like 100 gallons," former Desert Inn Manager Burton Cohen shared with Las Vegas Sun. "Then word came in the next day that he changed his mind and wanted something else and we had to switch."
As it turned out, Hughes had discovered a new flavor obsession, French Vanilla, leaving the Desert Inn staff with a literal lifetime supply of banana nut ice cream filling up their kitchens. Although staff and aides found themselves giving away gallons of ice cream to anyone who wanted it, there may be a few freezer-burned gallons of Baskin-Robbins somewhere in the depths of the Desert Inn!