This Simple Swap Makes Giada De Laurentiis' Chicken Marsala Dairy-Free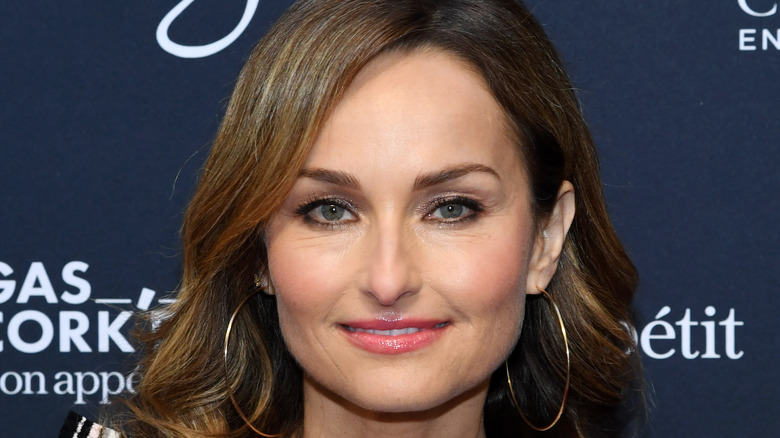 Ethan Miller/Getty Images
How delicious is Italian food? From creamy pasta to silky risotto to sweet treats such as tiramisu and gelato, this Mediterranean cuisine serves up blockbuster hit after blockbuster hit whether you're eating appetizers, entrées, or desserts. And while pretty much everyone we know loves Italian dishes, two food-intolerant groups can suffer when it comes to indulging: those sensitive to gluten, and those sensitive to dairy.
Did you notice that each and every dish listed above contains a healthy amount of milk, cheese, or cream? The presence of dairy in so many Italian recipes can make the cuisine a challenging proposition for those that steer clear of cow products. That's why we were excited to see this dairy-free spin on chicken Marsala from Food Network host and Italian cooking doyenne Giada De Laurentiis. While most recipes for this classic dish, like the one at Serious Eats, usually call for a hefty quantity of butter, De Laurentiis' recipe offers a little tweak that makes the recipe ideal for the dairy-avoidant.
Swap olive oil for butter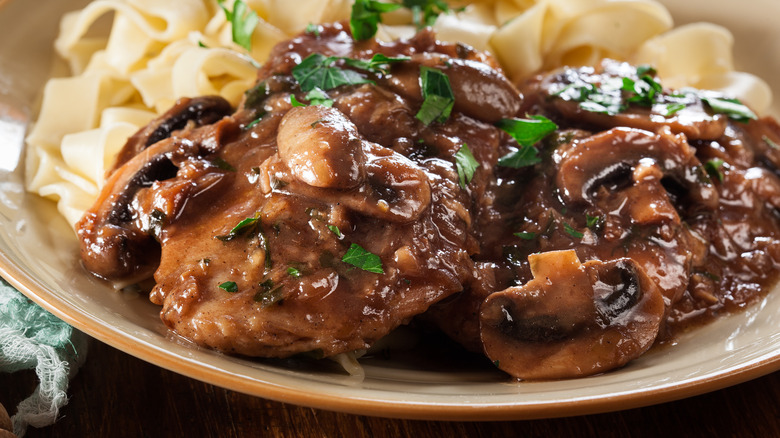 Slawomir Fajer/Shutterstock
A classic Italian-American dish featuring pounded chicken cutlets dredged in flour, sautéed in olive oil, and topped with a rich sauce made from the pan drippings, Marsala wine, and plenty of sliced cremini mushrooms (via Giadzy), chicken Marsala is a quick and easy weeknight dish that makes a complete meal when served alongside rice or pasta. Its star ingredient, Marsala, is a fortified wine produced in Sicily and spread around the world by British colonialists, which brings both depth and acidity to the glaze-like pan sauce stirred together at the end of the cooking process (via Serious Eats).
Another ingredient that usually stars in chicken Marsala is butter, a generous amount of which is whisked into the mushroom pan sauce in order to leave it rich and glossy. But in this dairy-free alternative offered by "Everyday Italian" host Giada De Laurentiis, that old Italian standby olive oil is subbed in for the butter — making it a great option for those who avoid dairy. De Laurentiis even suggests a gluten-free version of the dish that has you dredge the chicken in rice flour instead of wheat. So the next time you're hosting a dinner party for a bunch of food-sensitive RSVPs, serve up this chicken and watch everyone dig in.