How Gordon Ramsay Really Feels About Kale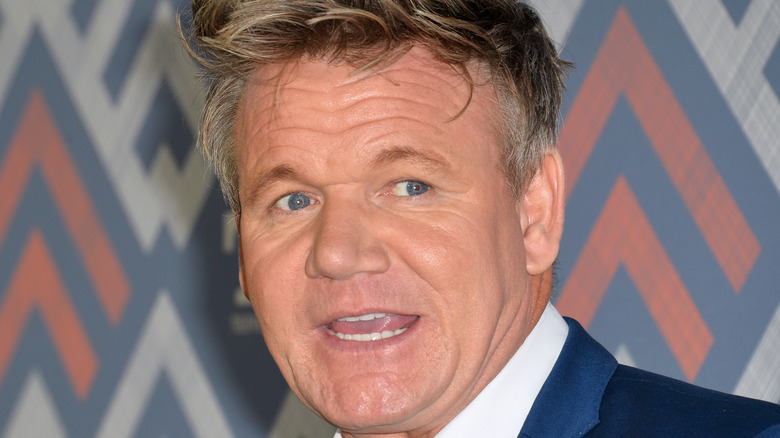 Jaguar PS/Shutterstock
When we think of chef and "MasterChef" host Gordon Ramsay, green veggies aren't necessarily what comes to mind. We recall, instead, the hearty pub-style recipes the Brit is known for such as Yorkshire pudding, fish and chips, and beef Wellington (via Gordon Ramsay Restaurants). Or we might think of Ramsay's favorite midnight snack, which Bon Appétit reports is glitzed-up baked beans on sourdough toast with a fried egg and parmesan cheese.
Given that the man has a penchant for cooking up stick-to-your-ribs fare, we wouldn't pin Ramsay as a lover of delicate greens. But, as detailed by mindbodygreen, kale has pretty much taken over the world in the past several years, catapulting from an often-neglected garden green to the plates of restaurants around the world. So perhaps In-N-Out Burger-loving Ramsay might have been conquered by kale, too (via WebMD)? How does the chef really feel about this trendy green?
Ramsay is a kale convert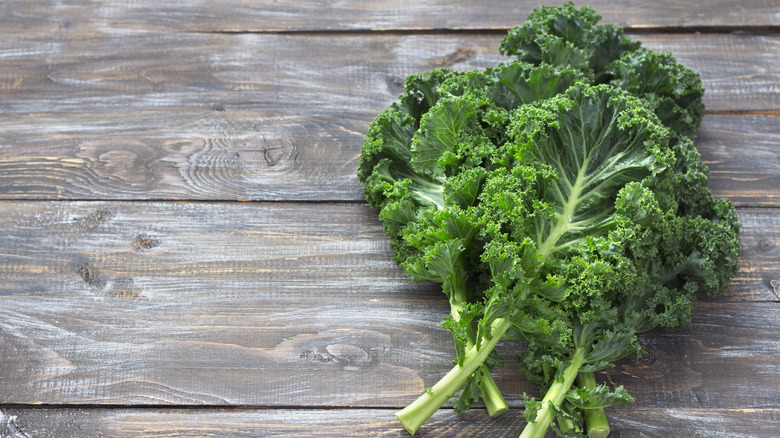 olepeshkina/Shutterstock
Chef and television host Gordon Ramsay's path to fame has been marked by rich dishes such as bacon cheesy toast (via YouTube) and sticky toffee pudding (via YouTube), but the man is no one-trick pony. He has also shared many healthy options in cookbooks like "Gordon Ramsay's Ultimate Fit Food," so it actually didn't surprise us to learn that while the chef couldn't originally get on board with the kale salad trend, he eventually became a kale convert (via Gordon Ramsay Restaurants).
As Ramsay told Bon Appétit about the leafy greens, "​​I turned my nose up against them for the first six months, but then my wife got my kids — Holly, Megan, Matilda, and Jack — to eat them, so I was the odd one out at the table." The chef was more or less peer pressured into making this healthy swap, then: "I've now changed to kale chips to snack on, rather than chocolate."
Now, wait just one minute. We love crunchy, salty kale chips too, but we'll be keeping chocolate on the snack roster as well. Let's not go overboard here.