Boston Market Isn't Actually Based In Boston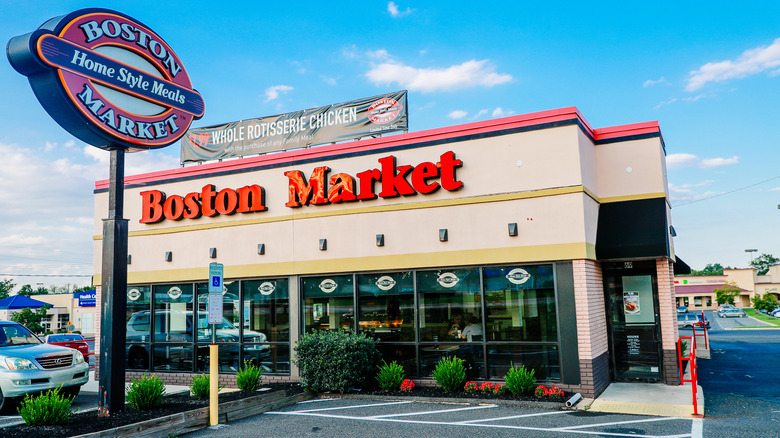 Helen89/Shutterstock
The Boston Market we know today has evolved tremendously from what started as a chicken restaurant back in 1984. The original Boston Chicken was launched in Boston by founders Steven Kolow and Arthur Cores. The Balance Small Business reports that the concept initially started as a chicken restaurant. Its founders rented a storefront in Newton, Massachusetts, and from there, they purchased rotisseries and launched the first eatery. The original menu consisted of only rotisserie chicken, plus side dishes such as mashed potatoes and cornbread.
The Boston Chicken concept came from the idea of pleasing a crowd who didn't want to spend too much money. The restaurant chain's demographic catered primarily to working-class and college-age people, which helped it see so much success from the start. Within only six years of operating, the average Boston Chicken store reportedly raked in roughly $800,000 annually. This piqued the interest of investors — several of whom wanted to purchase the chain.
Boston Market is based in Colorado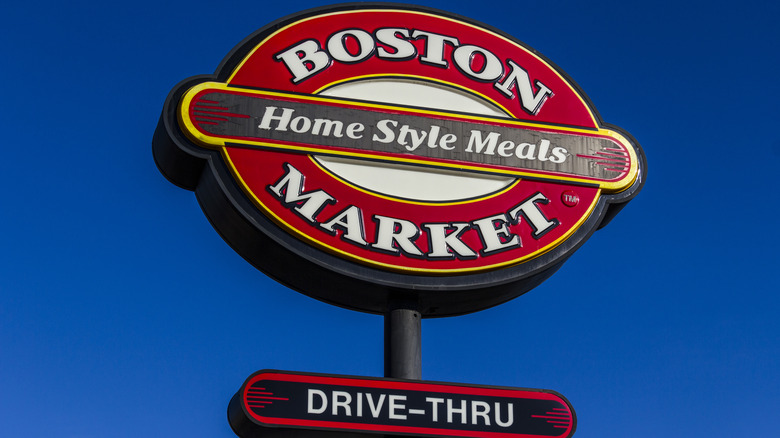 Jonathan Weiss/Shutterstock
Though Boston Market launched in Massachusetts, you won't find its headquarters there today. According to The Balance Small Business, the chain's headquarters actually switched locations in the 1990s, when two Blockbuster executives purchased the chain. Saad J. Nadhir had grown interested in how Boston Chickens were operating, so he and his Blockbuster partner, Scott Beck, purchased the chain. Beck had moved to Colorado, taking Boston Market's headquarters with him. The company now calls Golden, Colorado, its home.
Nadhir and Beck made other changes as well. Most notably, they changed Boston Chicken to Boston Market in 1995. The two felt it made sense based on the expansion of the restaurants' menu to include turkey, ham, and meatloaf. Still, the Blockbuster executives' efforts to expand internationally left Boston Market drowning in debt, and it filed for chapter 11 bankruptcy protection in 1998. McDonald's bought Boston Market in 2000 and sold it to Sun Partners in 2015. In 2020, Sun Partners sold the company to Engage Brands, per Restaurant Dive.