Here's What Louise Brooks Liked To Eat For Breakfast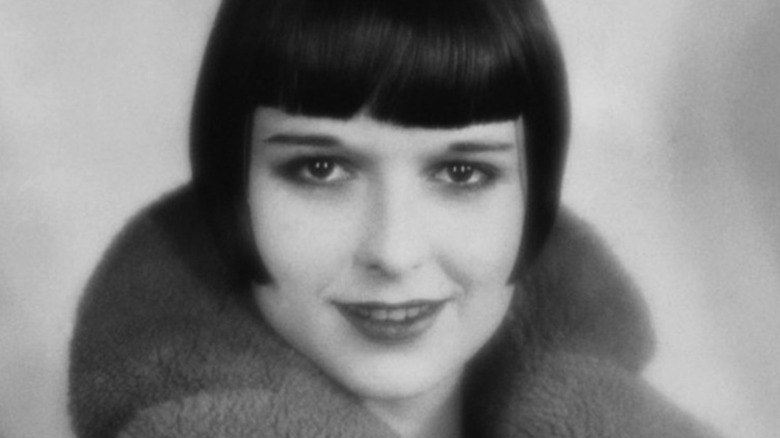 Donaldson Collection/Getty
Louise Brooks was a dancer and silent film star who rose to prominence in the Roaring Twenties. Known for her fierce attitude, chic flapper style, and outspokenness, the brunette bombshell starred in two dozen motion pictures throughout the '20s and '30s. This included "Pandora's Box," "A Girl in Every Port," "God's Gift to Women," "Beggars of Life," and "Das Tagebuch einer Verlorenen (Diary of a Lost Girl)," the last of which was a massive hit in Germany, per IMDb. Brooksie, as she was lovingly called during her childhood in Cherryvale, Kansas, quickly became a sex symbol of Hollywood's Golden Age (via Encyclopedia Britannica).
Brooks was an inspiration to women of both celebrity status and everyday society. For one, her super short "bob" haircut became an emblem of the prosperous era. In addition to her rebellious fashion sense, Brooks is often considered one of the first performers to display a more natural, realistic acting method rather than a melodramatic one, according to GBH. If you've ever wondered what the famed damsel dined on to kickstart her busy days on stage or in front of the camera, keep reading to get a glimpse into her typical breakfast menu.
Louise Brooks enjoyed pie for breakfast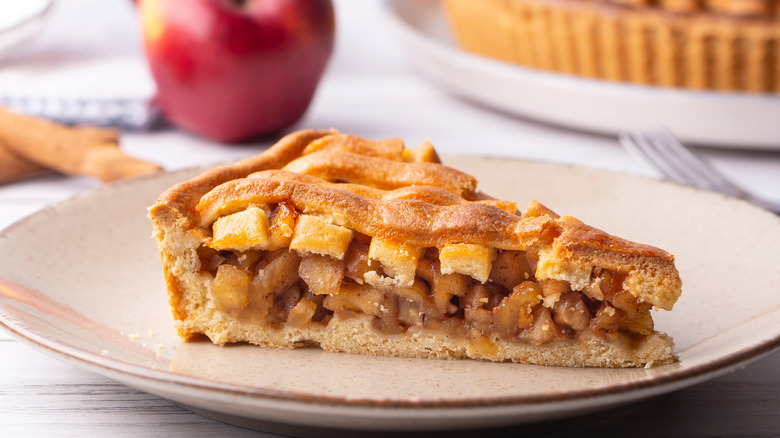 Esin Deniz/Shutterstock
Louise Brooks was a fearless trendsetter, even when she was young and well before her stardom took off. When it came to the first meal of the day, Brooks was keen on hearty, indulgent meals to get the energy she needed. When she was a teenager, she was a member of the Denishawn Dancers in New York City before becoming a famous actress, per IMDb. She frequently started her mornings with what she cheekily described as "disgusting country breakfasts," which involved several pie slices. During rehearsals, fellow troupe dancers typically enjoyed a lighter breakfast of black coffee and toast. She was even nicknamed "Pie Face" by a so-called friend due to her unorthodox diet (via MyRecipes).
Later in life, when Brooks retired from the entertainment industry and spent her days as a film critic, writer, and painter, her go-to breakfast involved gulping down a raw egg, two slices of toast, and a cup of coffee.