Don't Believe This Chick-Fil-A Saturday Myth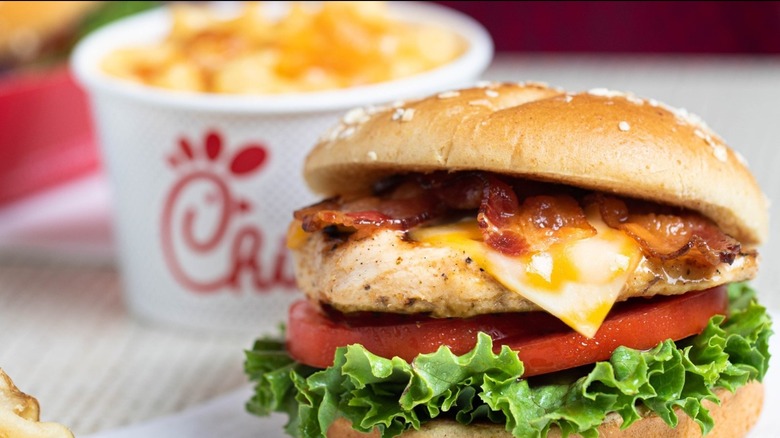 Chick-fil-A/Facebook
Even if you have never been to Chick-fil-A in your life, you still probably know that the chain is not open on Sundays. In an industry where the bulk of business often comes on weekends, Chick-fil-A has made the bold decision to close all of its locations on Sundays, even if it costs the company up to $1 billion in lost sales, according to Business Insider. The practice began in 1946 when Chick-fil-A founder Truett Cathy chose to keep Sundays as a day of rest in observance of his Christian faith.
Now, over 70 years later, the chain has chosen to continue that tradition so all of its employees "could set aside one day to rest and worship if they choose," via Chick-fil-A. Chick-fil-A shows no signs of changing this long-standing practice, but a claim swirling online has apparently caused some fans to worry that the chain may actually be going in a different direction, closing on Saturdays as well as Sundays, which would make getting ahold of one of its delicious chicken sandwiches more difficult. However, fans of the chicken chain have nothing to fear. Chick-fil-A has no plans to close on Saturdays, according to Snopes. But that also doesn't mean it will be open every Saturday this year, which is likely how the confusion started.
Christmas is on a Saturday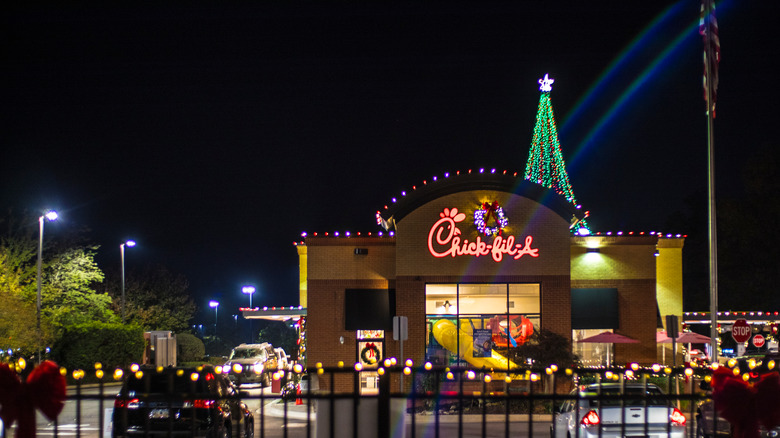 Billy F Blume Jr/Shutterstock
It appears this rumor began due to a poorly worded headline about the upcoming holiday season. As it typically does, Chick-fil-A plans to close its doors on Christmas Day. This year, Christmas falls on a Saturday, which means the chain will be closed for two days straight: in observance of the holiday and in accordance with the usual Sunday closure.
However, FOX 13 in Salt Lake City reported on this news with the headline "Chick-fil-A closing on Saturday now, too... but for a reason." While this wording was no doubt designed to get people to click on the article, many people who only saw the headline and did not read the whole story could be led to think this meant Chick-fil-A was planning to close their doors on Saturdays forever. But this is not the case, according to Snopes. So while that does mean Chick-fil-A fans won't be able to enjoy their favorite fast food for a few days, the chain intends to open its doors back up and resume regular operating hours on Monday, December 27, according to CNN.