Baking It's Maya Rudolph And Andy Samberg Always Order These Fast Food Items - Exclusive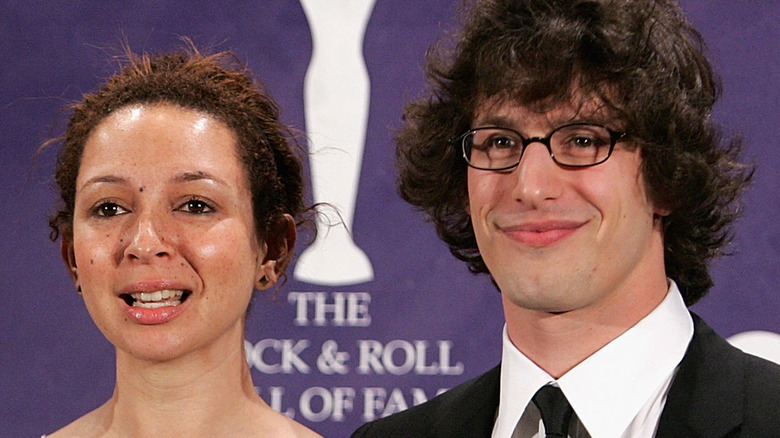 Peter Kramer/Getty Images
While it's hard to deny the comedic power of hosts Noel Fielding and Matt Lucas on "The Great British Baking Show," the duo may have a run for its money with the latest program to sweep across streaming platforms — "Baking It" — thanks to funny hosts/executive producers (and former "Saturday Night Live" alums) Maya Rudolph and Andy Samberg. The pair temporarily took over the set of Amy Poehler and Nick Offerman's series "Making It" (a DIY craft-off) to kickstart a new holiday baking competition with musical interludes and grandmas judging the contestants along the way.
Leading up to the premiere of "Baking It," which is now streaming on Peacock, Rudolph and Samberg sat down with Mashed for an exclusive interview to discuss a few of their favorite foodie things. And if you didn't know it already, both have some serious thoughts on fast food chains and divulged their typical go-to orders. 
When prompted about their favorite chain restaurant meal, Rudolph immediately responded with, "I would say I get a 'double, double, animal-style' ... from from In-N-Out ... if I'm feeling frisky." Samberg also jumped in and added, "Definitely a double, double, [with] grilled onions is a go-to, with a shake, like a half-and-half shake." Though he also added, "I had a long stretch of time where I was a Jack in the Box guy, and I would get a chicken fajita pita, two tacos, [and] curly fries. I'm forgetting the rest of the order. ... Oh, and chicken strips." 
Though they debate Jack in the Box, they can agree on Mexican food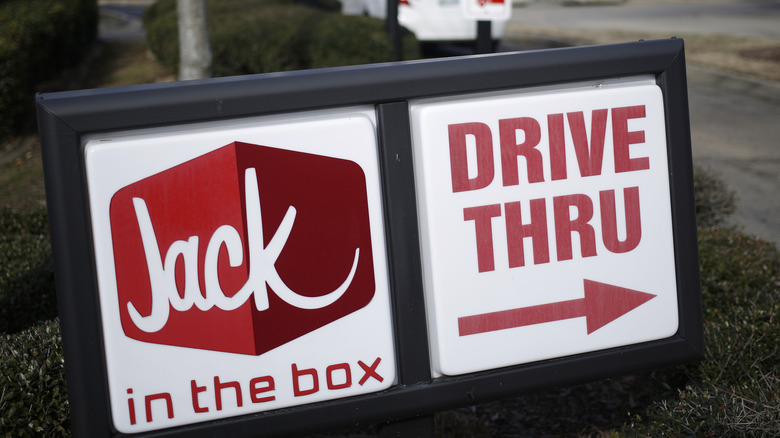 Bloomberg/Getty Images
Andy Samberg's response caught Maya Rudolph's attention as she replied, "Chicken fajita pita? You just made the clock rewind for my brain. Wow." But Samberg admitted that he doesn't get that full Jack in the Box order very often anymore. "I reached an age where my body, when consuming that, would be all, nope. And so, every now and again, when I have too many drinks, I'll beg someone to [take] me through the drive-thru, usually during the holidays, honestly, and get that," he divulged.
Even then, Rudolph was still taken aback by his choice. "A chicken fajita pita? Do they still make it?" she inquired. Samberg added it had been a few years since he enjoyed one, also saying he couldn't pass up the two tacos for 99 cents. Which, of course, reminded Rudolph that she in fact has another place she loves to order from: "I love a bean and cheese burrito from Poquito Mas. You cannot go wrong." Though Samberg quipped, "I almost don't even consider that fast food."
To hear more of their comical banter, stream all six episodes of "Baking It" on Peacock now.