The Hilarious Reason McDonald's Just Changed Its Twitter Handle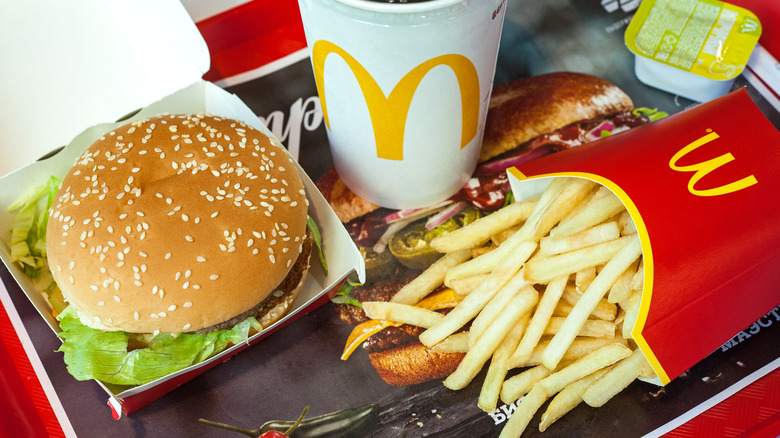 8th.creator/Shutterstock
Anyone who counts themself as a fan of pop music sensation BTS may have noticed that a few of the members never had an Instagram. All of that changed when members RM, Jin, Suga, J-Hope, Jimin, V, and Jungkook all recently took to the social media platform, per Hindustan Times. If you want to follow these personalities, you might need to do a bit of sleuthing. Jungkook created their account with the handle @abcdefghi__lmnopqrstuvwxyz and at first, this moniker seems strange. With a bit of deduction, the missing letters include J and K, Jungkook's initials.
McDonald's social media team also took notice of the star's new social media presence and decided to take a page from Jungkook's book. Over on Twitter, the fast food chain changed its handle to @ab_ _efghijkl_nopqrstuvwxyz and posted a tweet of the same name. The letters missing include C, D, and M, and when rearranged, spell out MCD. The name change has already garnered over 225,000 likes and has received a ton of attention from other businesses, fans of BTS, and McDonald's patrons alike.
People can't get enough of McDonald's new handle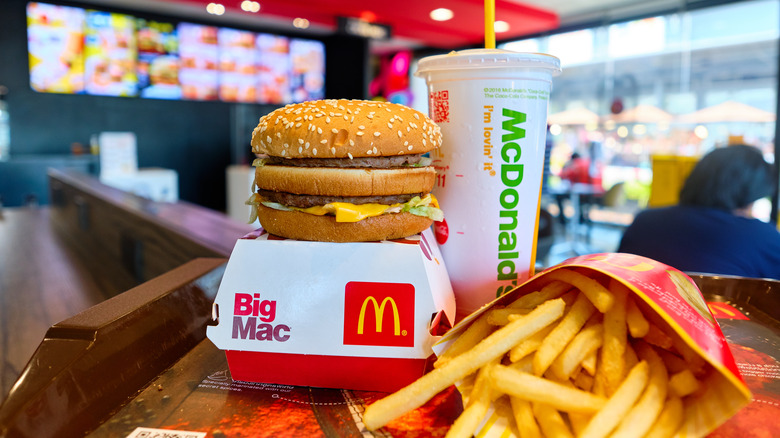 KULLAPONG PARCHERAT/Shutterstock
McDonald's latest tweet has received nonstop attention. Target replied with, "ab_so_lutely," and McDonald's responded with, "h_ello T_arget." Lyft then commented, "abcde_ghijk_mnopqrs_uvwx_z," prompting the person running the McDonald's account to say, "does this mean u can give me a ride later." Others have chimed in with, "Who let the intern fall asleep on the keyboard while the company twitter is logged in," and "i just enjoy that google thought this was german," in response to Twitter detecting the new handle as a phrase that required translation.
The person managing the McDonald's Twitter account has stepped up their game and responded to a ton of tweets. One follower said, "I think I'm in love with whoever runs this account," to which McDonald's quickly replied with, "well this is moving fast." They also retorted, "interesting theory" to a comment reading, "CDM is missing. CDM are the letters that spell MCD. Where did they go? Did the hamburglar take them?" While Jungkook's Instagram has managed to blow up in a short amount of time, it seems the same strategy has paid off for McDonald's — its Twitter thread has drummed up a bunch of laughs from businesses and customers alike.