The Secret Ingredient Ree Drummond Uses For A Hearty Stew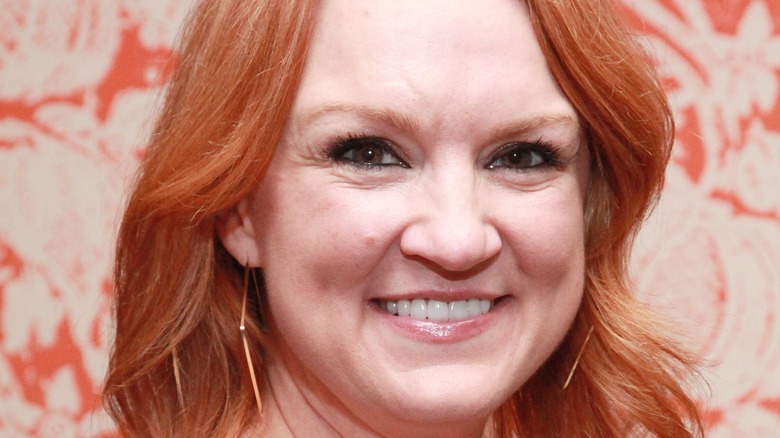 Astrid Stawiarz/Getty Images
There are few things as satisfying as a warm bowl of hearty stew on a cold night. It is the perfect meal to make in a slow cooker if you are feeding a large crowd after a day of skiing or taking the kiddos on the bunny slopes. But what goes into a stew to make it so delish and filling? As per Taste, stew is pretty straightforward. You need a protein of some sort – beef, chicken, or even fish – along with some nourishing, uniformly chopped vegetables, like carrots and potatoes. Then there is the liquid that will transform into a beautiful dense sauce that your ingredients will soak in and flavor. This is where you can find the true heartiness of your stew. Just the thought is making us drool.
But getting the right consistency and depth of flavor for your sauce can be tricky. Luckily, celebrity chef Ree Drummond has just the secret ingredient to help ensure your stew is flavorful, thick, and hearty. In an episode of "Pioneer Woman," Drummond shared that short ribs are her favorite beef cut, which she uses when she makes her Hearty Short Rib Stew. But what is the secret ingredient that makes it so tasty?
Tomato paste adds that extra something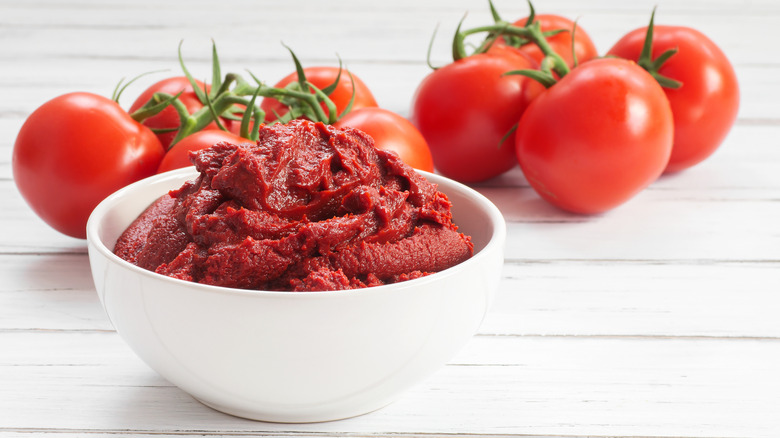 Halil Ibrahim Mescioglu/Shutterstock
Drummond shared in the episode that tomato paste is the secret ingredient to give your stew a pop of flavor. "Tomato paste is one of the best tips I can give whenever you are making any pot roast recipe. Just add a couple of tablespoons of tomato paste, and it doesn't really give it a tomato sauce or base, but it just adds depth, and interest, and passion," she said. So good. Why tomato paste? This concentrated ingredient adds that rich and savory flavor we associate with stews. Plus, studies have shown that the antioxidant lycopene is more readily absorbed by your body when it comes from processed tomato products than from whole tomatoes (via Cancer Network).
But tomato paste is not the only ingredient that makes Drummond's stew so delicious. She also adds 2 bottles of dark beer and beef broth to create the sauce, along with wonderful aromatics like rosemary, garlic, bay leaves, and onions. Drummond explains that stew takes a while to cook, so start early. But stew is not the only recipe where Drummond turns to tomato paste to add a little "depth of flavor." Per her website, when she whips up her marinara sauce, she adds this ingredient to her pasta sauce.