Chevy Chase Was Just Spotted Working At Raising Cane's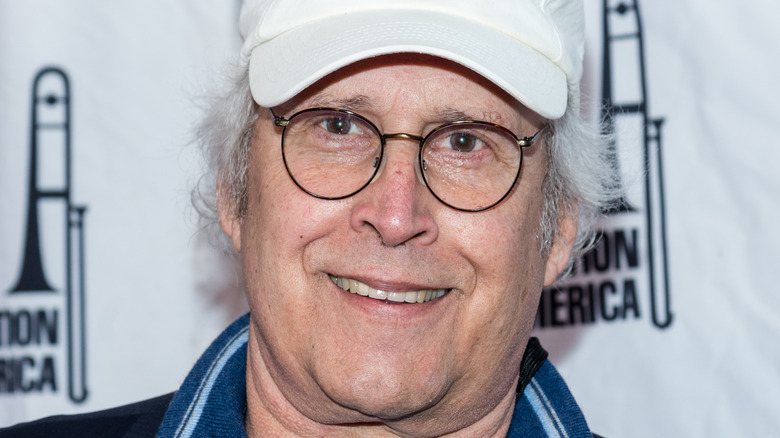 Mark Sagliocco/Getty Images
Fans usually head to Raising Cane's for fried chicken fingers with special sauce and Texas toast, not celebrity sightings. But hungry diners in Charleston, South Carolina were surprised to get both dinner and a show when Chevy Chase decided to hop behind the counter and work the drive-thru line after grabbing a bite to eat (via Fox 13).
Chase was apparently in town for a screening of "National Lampoon's Christmas Vacation," which he starred in. The outlet reports Chase was simply visiting Raising Cane's to get something to eat, but was inspired to join the ranks of the employees and start taking orders. Chase was even captured on video by one fan, who shared the clip on both TikTok and Instagram. When they posted the video on Instagram and tagged Chase, the star's official account replied, "crushed it!" But Chevy Chase working at Raising Cane's might not be as random an occurrence as fans dining at the restaurant that day thought.
Chase is not the only celebrity who's worked at Raising Cane's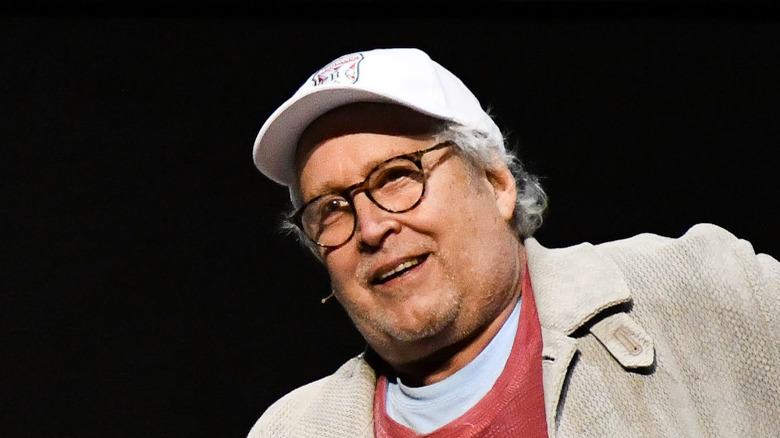 Allen Berezovsky/Getty Images
If this story sounds kind of familiar, you're not wrong. Just a few weeks ago, Snoop Dogg was spotted working at a Raising Caine's drive-thru. It turns out, his appearance was part of "Raising Cane's Drive Thru Comedy," which is labeled as "episode one" on the chain's YouTube page. This led one commenter on the Chevy Chase Instagram Reel to speculate that the celebrity was there filming a yet-to-be-aired episode two.
Not everyone was impressed with this celeb sighting, though. Barstool U reposted the video on TikTok, where some were less thrilled to see Chase. "Oh. That notoriously racist, arrogant old white guy," responded one user, while another wondered, "why are all celebrities working at fast food places rn?" However, with over 230,000 likes on the original TikTok, almost 3,000 likes on the repost, and more than 500 on the Instagram Reel, it seems overall most people were tickled to see the man who played Clark Griswold serving up chicken fingers and fries at Raising Cane's.