Julia Child Loved This Bread Recipe So Much, She Hung It In Her Kitchen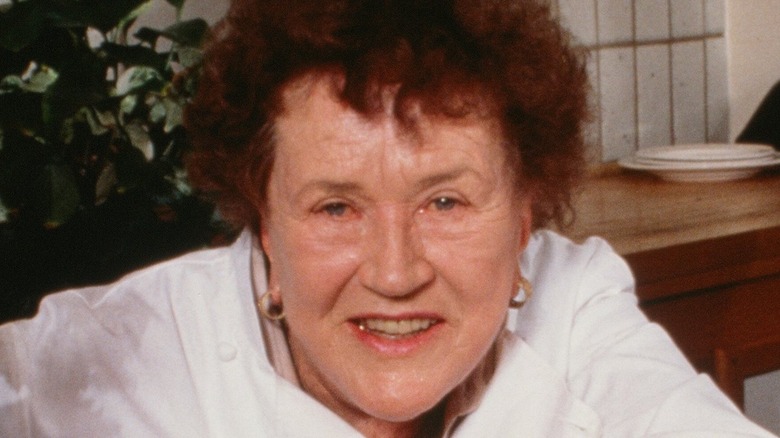 George Rose/Getty Images
If you are a fan of American cooking legend Julia Child, there is a pilgrimage you should make — if you haven't already — to the National Museum of American History in Washington DC. Part of the Smithsonian, the museum now houses Child's original kitchen, which was bequeathed and has been painstakingly recreated down to the placement of her knives, pots, and pans. 
And while Child created enough recipes to fill nearly 20 cookbooks during her lifetime, there was one in particular that she kept hanging in her kitchen cupboard. Mounted on a clipboard for easy reference was the recipe for pain de mie, or French sandwich bread (via Eating Well). The Smithsonian Magazine says her recipe for pain de mie did not stay the same; from the time she first published the recipe in a baking companion to "Mastering the Art of French Cooking" to when it appeared in her final cookbook, "Julia's Kitchen Wisdom," the recipe had gone through several iterations. 
This recipe, which appears close to her heart because of where it could be found in her kitchen, was also one which Child tinkered with the most. As Rayna Green, who curated Child's kitchen at the museum told Smithsonian Magazine, "She's trying to get the best recipe together. She always said, 'Do what I tell you, and you can cook like me.'"
It is relatively easy to make Child's pain de mie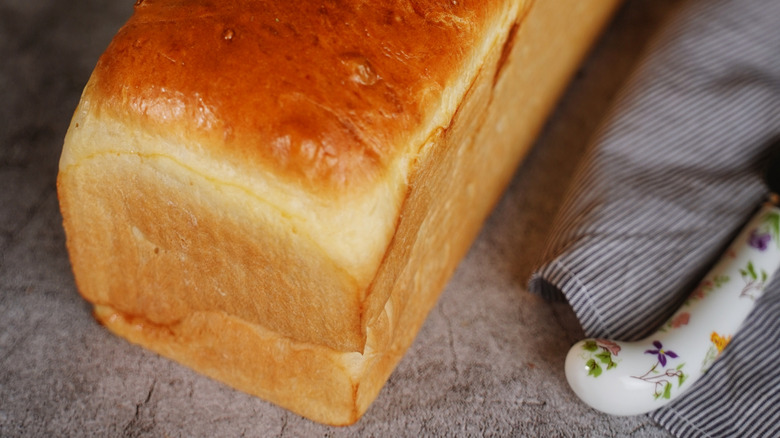 vm2002/Shutterstock
While it might have a fancy-sounding name that might put "sourdough" to shame, pain de mie is a no-nonsense, hardworking bread that mirrors the sandwich bread loaves you might find at your local grocery. Eating Well says it doesn't take much to pull this loaf together. No temperamental starters, no fancy moves or ingredients — all it takes is milk, butter, salt, sugar, flour, and yeast, baked up in a Pullman pan so your fine-crumbed sandwich bread ends up in a familiar shape which can act as a vehicle for the perfect sandwich. 
You could be forgiven for asking why one would go through the trouble of baking when picking up a loaf of Wonder Bread takes less time and effort. We can imagine that the loaf could have been inspired by Child's passion for cooking from fresh ingredients (via Southern Living) as she moved away from the general trend of consuming the bland and processed food popular back in the day (via Women in History). After all, it was Child who said: "This is my invariable advice to people: Learn how to cook — try new recipes, learn from your mistakes, be fearless and above all have fun."