Is Aldi Open On New Year's Day 2022?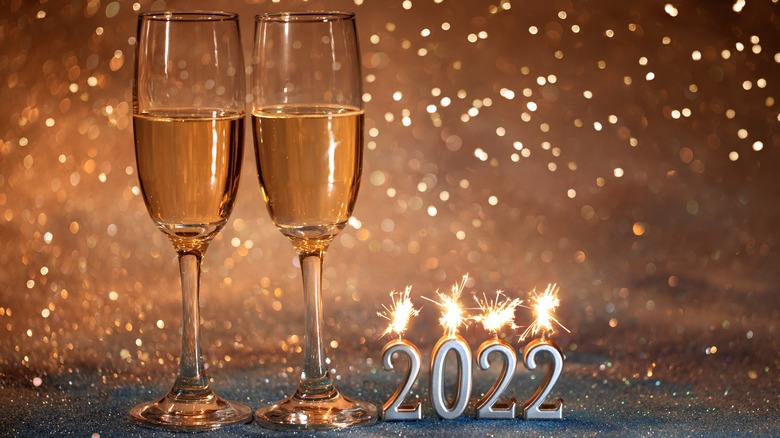 Gosia1982/Shutterstock
As most current and former employees will tell you, working in retail is no walk in the park. Retail jobs are often physically demanding, can require long hours, and don't always pay well. However, there is one company that seems to stand out above other grocery and retail stores when it comes to how it treats its staff: Aldi. While fans love the grocery store for its great products and low prices, many of its workers also have good things to say about their experience with the company.
Like almost all jobs in retail, however, it does require long hours of physically demanding work at a quick pace. That being said, most employees seem to feel Aldi is overall a good place to work. The company has received a 3.5-star rating on Glassdoor, with many employees leaving very positive reviews. One longtime employee called the store "The best company I've ever worked for," and many other employees echoed the sentiment, saying Aldi was a "good company" that offers its employees a good atmosphere, flexible scheduling, and good benefits. "All around a good job," read another worker's review.
Aldi will be closed on New Year's Day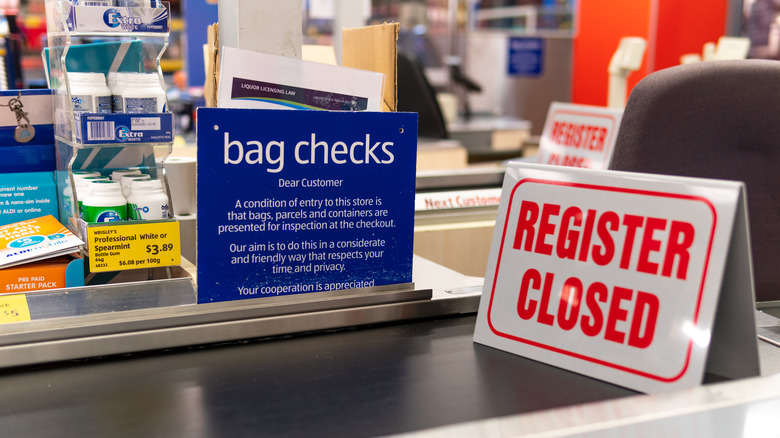 Anystock/Shutterstock
According to Business Insider, Aldi offers its workers a much higher wage than other retailers, with the average wage for store positions starting at $15 per hour, and warehouse positions starting at an average of $19 per hour. However, that is not the only benefit workers enjoy. Aldi also gives its employees the chance to recharge and rest by closing on many major holidays. 
While many retailers might choose to remain open on certain holidays in an effort to attract more business, Aldi closes its doors, giving its employees a much-needed break and the chance to enjoy time with family and friends. According to Aldi, its grocery stores will be closed on most major holidays this season, including on Christmas Day 2021 and on New Year's Day 2022. Most stores will also likely be closing early or operating on limited hours on New Year's Eve, so customers who need to purchase last-minute groceries for their New Year's festivities should plan accordingly. Shoppers should check the Aldi store locator for more specific information on the exact operating hours of their local Aldi store this holiday season.