Is Aldi Open On Christmas 2021?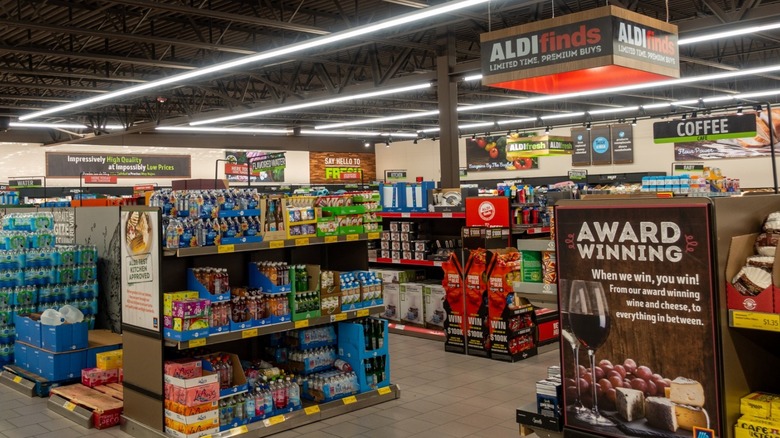 Joni Hanebutt/Shutterstock
While Aldi is a great place to shop year round (especially if you're on a budget or looking for something unique outside of the usual grocery brands), it's a haven of holiday treats this time of year. There are of course the crowd-favorite advent calendars that come filled with everything from chocolate to booze; then there are the seasonal goat cheeses in flavors like sweet cranberry, spiced gingerbread, and eggnog that would be perfect for a Christmas charcuterie board. The grocery chain even sells festive drinks like gingerbread mulled wine and melting hot chocolate snowmen for people of all ages to warm up with by the fire on a chilly Christmas Eve night.
While it's best to stock up on all your seasonal gifts and goodies before December 25 — and ideally before December 24, though People reports 51% of Americans wait till the last minute — there's almost always that one thing you forget until the morning of. In case of a grocery emergency, is Aldi open on Christmas or Christmas Eve? Here's what you need to know about the popular retailer's holiday hours for 2021.
Aldi is closed on Christmas Day, but some stores are open on Christmas Eve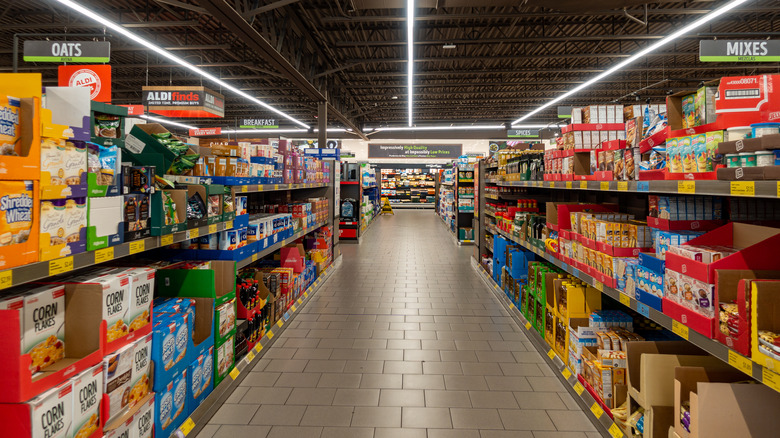 Joni Hanebutt/Shutterstock
If you wake up on Christmas morning and decide you want to make a last-minute Aldi run, unfortunately, you'll be out of luck. According to Aldi's website, all Aldi stores across the United States will be closed on Christmas Day. However, some stores will be open on Christmas Eve, so you can still snag that extra bottle of wine or pack of finger foods for your holiday feast before your guests start arriving on December 24.
Aldi cautions that store hours on Christmas Eve are "limited" and will vary from location to location, though, so it's best to call ahead before you venture out to make sure your nearest store is in fact open. You can also use the retailer's online store locator to check the hours if you prefer not to call on what is sure to be a hectic day. Fortunately, come December 26, it will be business as usual at Aldi, so you can shop to your heart's delight after the festivities are over.