How To Score A Free Wendy's Spicy Chicken Sandwich This Weekend
It's that time of year where it feels like our to-do lists are overflowing with items, and every time we finally get to check something off, there are two more to be added in its place. Between shopping, gift wrapping, tree decorating, and holiday parties, plus all the normal day-to-day tasks, it can easily seem like there aren't enough hours in the day to get everything done, let alone squeeze in anything else. However, if you're able to clear a little bit of room in your schedule for a quick trip to your local Wendy's this weekend, we promise it will be worth your while.
According to Chew Boom, the beloved fast-food chain is celebrating the season of giving by offering customers two of their famous Spicy Chicken Sandwiches for the price of one from now until Sunday, December 12. If you've never had one of these bad boys, the restaurant's website describes it as "a juicy chicken breast marinated and breaded in our unique, fiery blend of peppers and spices to deliver more flavor inside and out, cooled down with crisp lettuce, tomato, and mayo." Sounds delicious, right? We think so too, which is why we were more than excited to let you in on this incredible promotion. 
Read on to find out what you need to do to score your double dose of delicious, spicy chicken from the chain.
Download the Wendy's mobile app to take part in this spicy-hot deal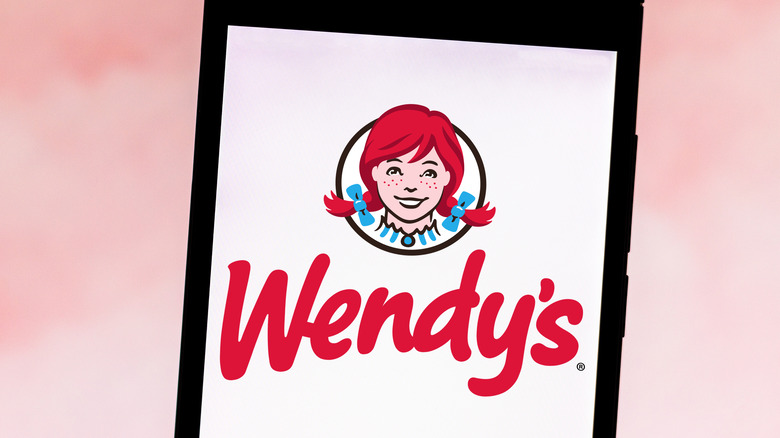 rafapress/Shutterstock
During the time of year where it seems like money is flying out of our bank accounts, Wendy's buy-one-get-one-free Spicy Chicken Sandwich promotion is like music to our ears and taking part in the epic deal for yourself is easy. Simply head to the "Offer" tab within the restaurant's mobile app and apply the coupon to your mobile order, or scan it if you're ordering in-store (via Chew Boom). Either way, you'll be nabbing two sandwiches for the price of one, which Fast Food Menu Prices says will be right around $4.69 plus tax. Make sure to grab your free Frosty too if you have that special key tag hanging amongst your keys to help cool your mouth down from all the spiciness that comes with eating both meals.
Don't have the Wendy's app on your phone yet? No problem. The application is available for free for both Apple and IOS devices, so you're just a simple click of the "Install" button away from scoring your free meal. Even if spicy chicken sandos aren't your thing, we'd still encourage you to dedicate some space on your phone to the fast-food chain's app, as Thrillist reports that Wendy's will be running a ton of great promotions for customers to take part in through the end of the year, including a buy-one-get-one deal on the Dave's Single, which will run next week from December 13 through December 19.