Why Travis Scott Is Saying Goodbye To His Spiked Seltzer Brand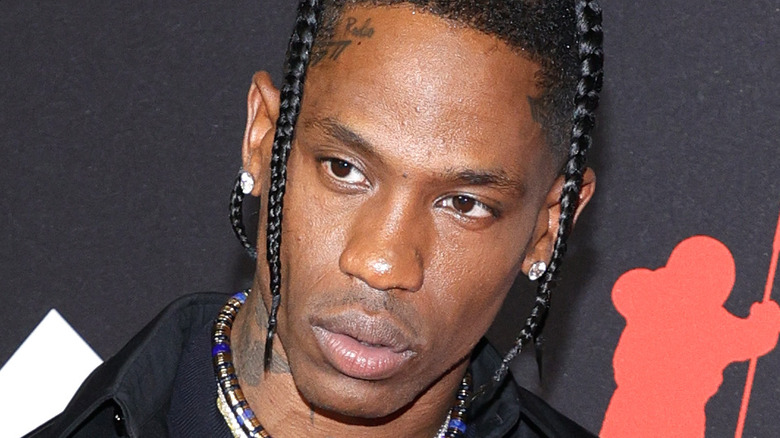 Jason Kempin/Getty Images
Travis Scott knows a thing or two about marketing. Rapper by day, branding expert by night, it seemed like everything the man touched turned to gold. His corporate sponsorships, according to Newsweek, were in the $100 million range, and the term "marketing genius" was being attached to his moniker with increasing frequency. His groundbreaking "Travis Scott meal" collaboration with McDonald's was wildly popular and included a merchandise line of more than 100 items that sold out in 24 hours, per Medium. He also designed a $50 box of Reese's Puffs that sold out in 30 seconds (via USA Today), and his 2019 Air Jordans were gone in a matter of hours. 
His Cacti line of hard seltzers was par for the course. The unique agave-flavored libations with strawberry, pineapple, and lime options boasted a 7% ABV, and 50% more calories than most brands. The bold-tasting hard seltzer line sold out less than 24 hours after its release. Consumers bought it at a record-breaking rate, outpacing the debut sales of every other Anheuser-Busch variety pack in history, per TMZ. Scott didn't just put his marketable mug on the brand; he was very vested in every aspect of the product and listed himself as the Chief Creative Officer of the Cacti brand. But Anheuser-Busch has now, apparently, pulled the plug.
Travis Scott reportedly agreed with the move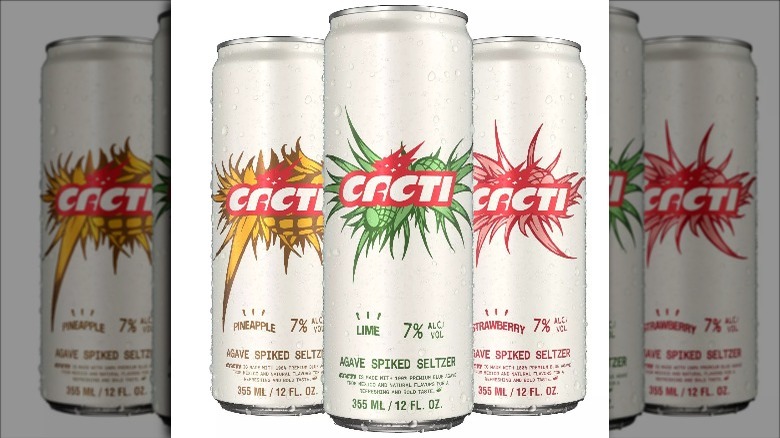 Cacti
Anheuser-Busch InBev, which produces and distributes Cacti hard seltzer, announced Friday that it has discontinued production of the beverage, according to Newsweek. The Astroworld tragedy, which claimed the lives of 10 fans, was not cited as a reason. However, only about a month has passed since the incident. An unnamed source identified as having ties to the rapper told TMZ that the choice to halt sales wasn't one-sided and also wasn't "a cancelation or creasing of an ongoing agreement." Scott allegedly wanted to step away from the hard seltzer as well, preferring to devote his time and energy to helping people cope with the events at Astroworld rather than concentrating on his business ventures. But the possibility was left open for the brand to return at a later date.
Anheuser-Busch is not alone in bailing on Scott after Astroworld. Epic Games removed his likeness from "Fortnite," Nike put his impending shoe launch on hold, his film production deal with Mega64 was canceled, and General Mills distanced itself as well. As the fallout from the concert calamity is still taking shape, it's tough to say what this all means for Scott, but, it does seem safe to say that at least for now he's down, if not out of the branding game.