Is Five Guys Open On New Year's Day 2022?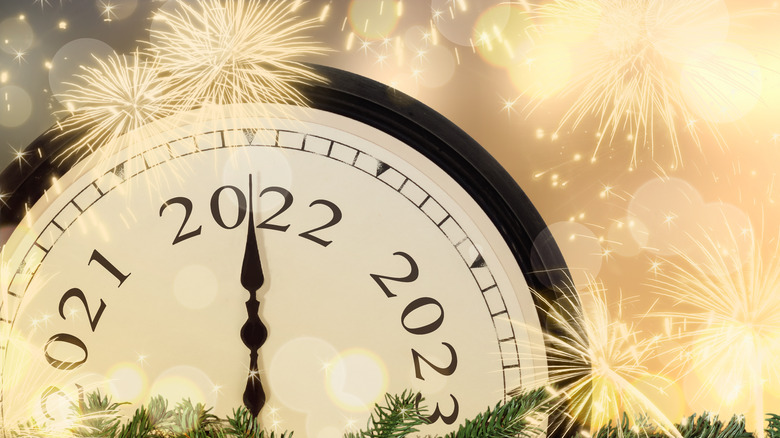 Napa/Shutterstock
It's almost time to put 2021 to bed and usher in 2022. We know it has been a tough year, but January 2022 is the clean slate full of hope and optimism we are all clamoring for. To ring in this promising new year, you are going to want to eat the foods that echo that sentiment. Still, after a night of imbibing and reveling, others might prefer their favorite fast-food chain because sometimes, a Taco Supreme combo from Taco Bell or burger, fries, and shake from one of your favorite burger joints is the only way to go.
If you are among those who have a tradition or are looking to create one, kicking off the new year with a Five Guys little bacon cheeseburger and fries might be just the ticket. However, you are going to have to figure out if one of its 1,700 worldwide locations (via Five Guys) is going to be firing up the grills. How lucky will you be to find a Five Guys location open on New Year's Day 2022? 
New Year's Day is looking good for Five Guys fans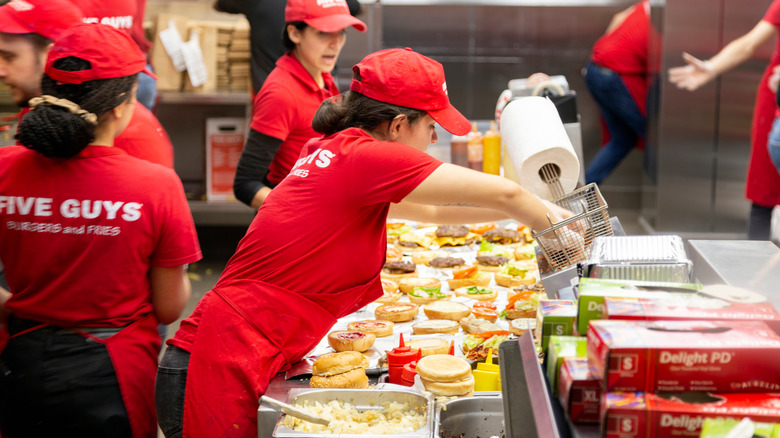 Kauka Jarvi/Shutterstock
No need to shake the magic 8 ball because per the Holiday Shopping Hours blog, all signs point to Five Guys fans being oh-so-happy with how the New Year will get underway. Five Guys restaurants are open for business on New Year's Day 2022. That's right, you can order up your favorite burger with all the fixings of your choice and nosh on handfuls of peanuts while you wait for your order. What a way to celebrate the first day of 2022! That seems pretty lucky to us.
Not to mention, if you are planning to grab burgers for the gang while you huddle in front of the television to watch the Rose Bowl, Fiesta Bowl, or Sugar Bowl (via CBS Sports), you can rest easy knowing workers at Five Guys can't wait to help you feed your hungry crowd. Of course, we strongly encourage you to call ahead to make certain your local Five Guys is working its normal hours. Hey, maybe they want to take time to watch some of those college games as well!