This Is Geoffrey Zakarian's Favorite Christmas Movie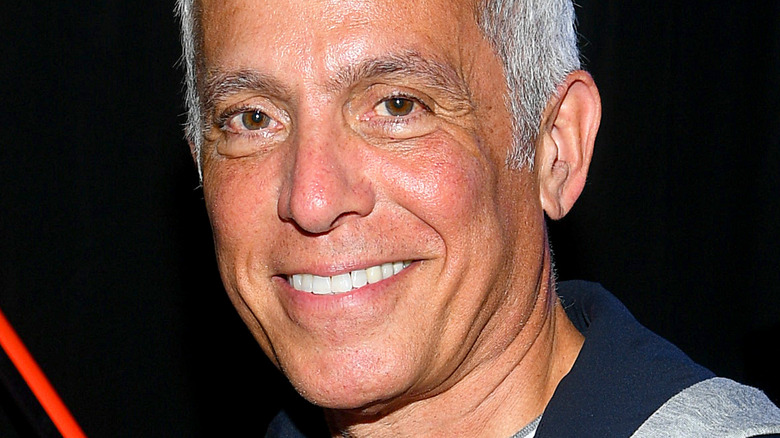 Dave Kotinsky/Getty Images
Geoffrey Zakarian is no stranger to the holidays. In fact, this renowned chef and food celebrity even has his own holiday shop, full of what he calls his "favorite items" that include everything "from cookware and tools to wine and delicious food" (via Geoffrey Zakarian). So, it's clear that the chef's interest in the holidays goes far beyond just the preparation of those big family meals, but what does he think about holiday culture? When it comes to Christmas, Zakarian likes the old-school favorites.
When asked by Food Network to name his "favorite Christmas songs and movies," Chef Zakarian didn't technically name clear winners. "The Grinch who Stole Christmas is really funny," he declared. Now, he didn't specify which version of the Grinch movie made the top of the list, but based on the chef's Christmas song shout-out, we can take a guess. "I like the Peanut's version of Christmas Time Is Here," Zakarian shared. That version of the song, of course, was featured in the movie "A Charlie Brown Christmas" in 1965 (Via IMDb). The original "How the Grinch Stole Christmas" movie debuted in 1966 (via IMDb), so it stands to reason that Zakarian is reminiscent of this nostalgic time period.
The Grinch, however, is still alive and well in Christmas lore today.
The Grinch is a Christmas classic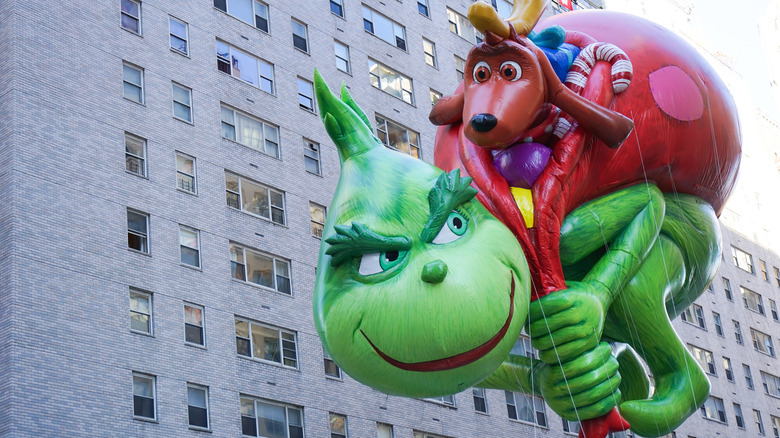 Inspired By Maps/Shutterstock
From Hershey's Grinch-themed Kisses to Geoffrey Zakarian's own TV home staging a fantastic "Cake Wars" Grinch-themed episode, The Grinch has become a Christmas classic in both pop culture and various different media portrayals. The Grinch originally appeared in the 1957 Dr. Suess book which was adapted into the movie favorite of Chef Zakarian (via Ultimate Pop Culture Wiki). Dr. Suess followed up with a Halloween special, "Halloween Is Grinch Night," in 1977 and "The Grinch Grinches the Cat in the Hat" in 1982. These classic portrayals were well-received by fans and critics alike.
Modern interpretations, however, have fallen rather flat with audiences. The 2000 live-action Grinch movie starring Jim Carrey was met with middling reviews at a 49% on Rotten Tomatoes, compared to the original version which sits at a rare 100%. Yet another remake, 2018's "Dr. Suess' The Grinch," starring Benedict Cumberbatch, similarly flopped with a 59% on the same site. But no Grinch reboot took a nosedive like NBC's live staging of "Dr. Suess' The Grinch Musical," which CNN's Brian Lowry called "bloated and flat, with scant sense of the magic in all the fluff employed to flesh out the Grinch's journey from Christmas-stealing curmudgeon to his the spirit-of-the-holiday epiphany."
Clearly, it seems Zakarian is onto something with his love of the classics, so maybe leave the remakes to cake and cookie form instead?