The New Girl Cameo You Forgot Gordon Ramsay Made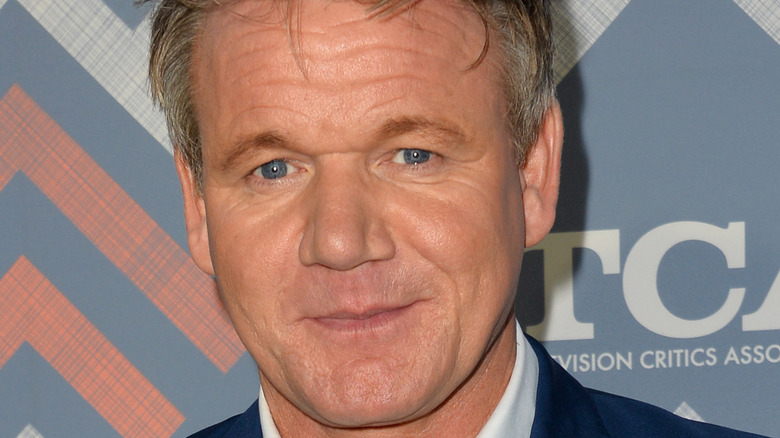 Featureflash Photo Agency/Shutterstock
It's not unusual for reality TV stars to amass a fair amount of haters during their time on-camera; It just comes with the territory. But, British celebrity chef Gordon Ramsay is more than the average TV chef, both in-real life and online. In fact, he's even peeved off industry greats like the late Anthony Bourdain. His unfavorable reputation precedes him wherever he goes, including in his acting career. However, many fans (and trolls) often forget the time they saw a different, more lovable side of the hot-headed chef back when he made a cameo in season six, episode 16 of Fox's comedy series "New Girl" starring Zooey Deschanel.
Titled "Operation: Bobcat," the Valentine's Day-themed episode follows a newly single Jessica Day (portrayed by Deschanel), who spends the romantic holiday assuring herself and those around her that being single is better than being in a relationship (via Yahoo! News). To make matters worse, she wins a romantic dinner for two by Michelin-starred chef Gordon Ramsay at an auction. Ramsay attempts to turn Jessica's night around by taking on the role of a "psychiatrist" and giving her a bout of tough love and kindness, per YouTube. Unlike the crude, foul-mouth language his fans are used to, viewers got to see a softer, gentler side of Ramsay.
This isn't Gordon Ramsay's first acting credit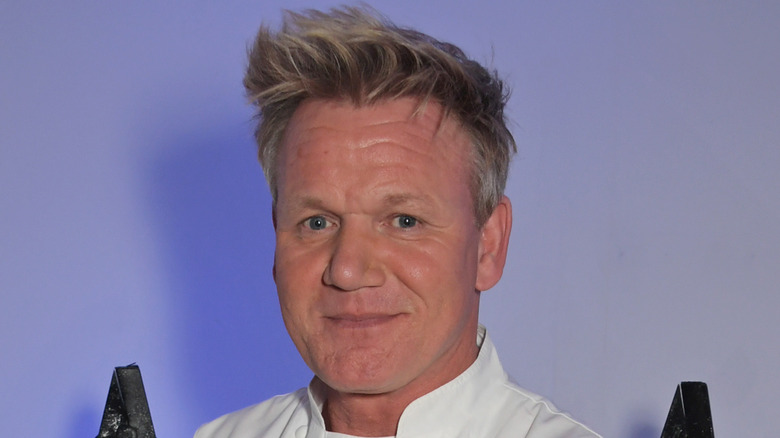 David M. Benett/Getty Images
Gordon Ramsay has been in the TV and entertainment space for nearly 20 years (via Gordon Ramsay). While fans may be familiar with Ramsay's impressive catalog of competitive cooking shows, only longtime followers of the Michelin-starred chef know of his acting credits that go beyond reality TV. Fox's "Hell's Kitchen" and "Masterchef" are arguably what put him on the map in terms of mainstream media; But over the years, Ramsay has propelled himself into the world of professional acting.
In addition to his "New Girl" cameo, Ramsay has done voiceover work for "The Simpson's" as well as in Disney's animated show "Phineas and Ferb" (via TV Guide). Ramsay scored a notable acting credit in 2011 when he joined the cast of "Love's Kitchen" in which he played the best friend of a grieving chef. Albeit, his biggest and most popular credit to-date is executive producer. Ramsay had the opportunity to work behind-the-scenes on "Burnt." Per the movie's IMDb page, the 2015 dramedy featured a stacked list of A-list talent, including Bradley Cooper, Sienna Miller, Lily James, and Emma Thompson.