How Bobby Flay Became The First Chef To Earn A Star On The Walk Of Fame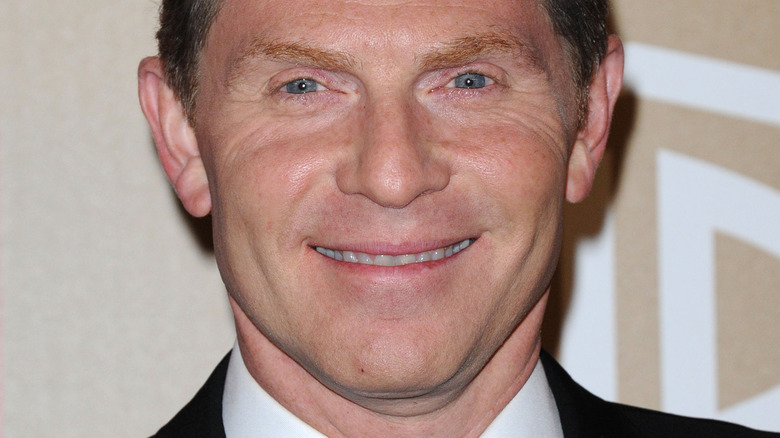 DFree/Shutterstock
Celebrity chef and TV personality Bobby Flay was always interested in the art of cooking. As per Good Housekeeping, the chef was so fascinated by food as a kid that he once requested his folks to get him an Easy-Bake Oven as a Christmas gift. But the road to kitchen domination wasn't a straight one for Flay, who dropped out of high school at age 17, and only began working in a restaurants because his father demanded he get a job, as he told The Wall Street Journal in 2011. 
After snagging what was supposed to be a temporary gig as a busboy in a high-end restaurant his father co-owned, Flay was offered a position in the kitchen. Not realizing that this would lead to a flourishing career in the food business, the young culinary upstart accepted the job "because [he] had nothing else to do that day" — but he soon took a keen interest. His work was impressive, so much so that his bosses decided to fund his culinary school education, which he completed at the French Culinary Institute in 1984, per Tasting Table.
In his first job out of school, Flay somewhat stumbled into a position as head chef, replacing his predecessor who had an apparent drinking problem. At just 20-years-old, Flay had officially arrived on the New York Food scene, where he would build a lucrative and award-winning career. 
Bobby Flay has been recognized for his work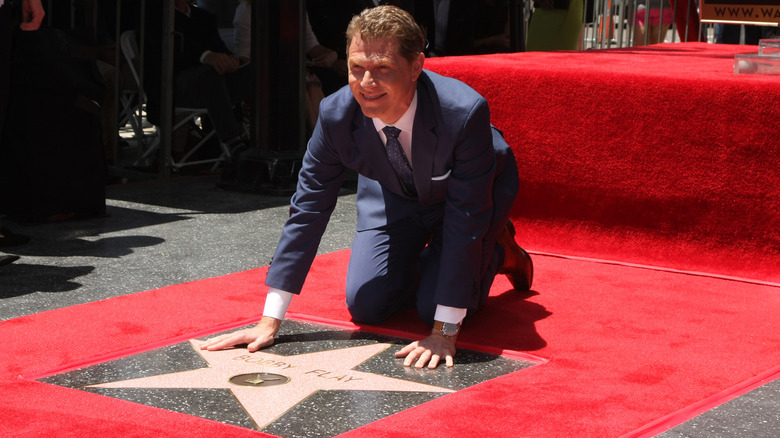 Kathy Hutchins/Shutterstock
Bobby Flay was meant for stardom, and not just in the culinary world. Yes, Flay is an exceptionally successful restaurateur with a net worth around $30 million. And yes, he earned back-to-back nominations in 1991 and 1992 for the James Beard Rising Star Chef of the Year Award, before finally winning it in 1993. But it's actually his work in TV where he's been most lauded, including multiple Daytime Emmy nominations and wins over the years (per IMDb). As such, he was the first chef to earn a star on the Hollywood Walk of Fame in 2015, an unsurprising achievement since Flay was also one of the first chefs to become wildly popular on the Food Network, according to Variety.
But the transition from the kitchen to the TV studio wasn't just for fame. It was also a cunning business decision. While other chefs were hesitant to become a part of the food television industry, Flay jumped right in. "I saw it as a way to broaden my base in terms of customers," he told Variety, adding, "If a family from Minneapolis is coming to New York for the weekend and they've seen me on TV, maybe they'll consider eating at my restaurant." 
The gamble certainly paid off, as his TV content "reflected" his dishes at his eateries in New York, appealing to both viewers and diners on a large scale, all of which made Flay not only a star chef, but a Hollywood star as well.