The Truth About Niyati Nakra And Abhi Chhabra From Baking It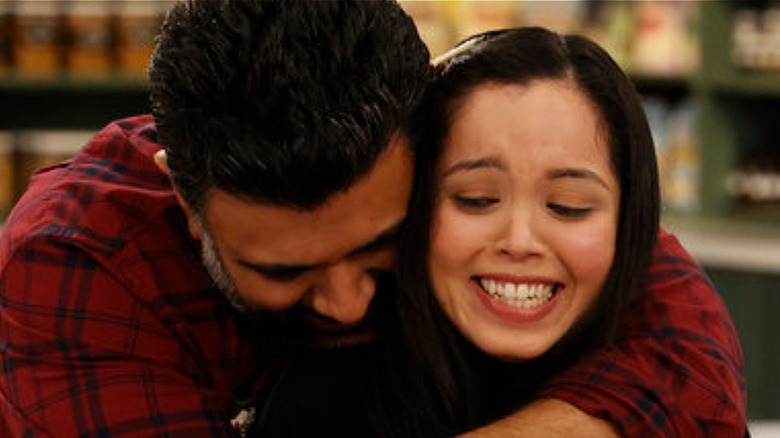 Jordin Althaus/Peacock
Peacock's "Baking It" launched on December 2, 2021. The culinary competition introduces viewers to several novice bakers, who are spilt into teams of two as they compete fiercely for top honors and the grand prize: $50,000. According to People, the team behind the NBC show "Making it" was responsible for "Baking It," which sees Amy Poehler playing the role of executive producer. "Baking It" is hosted by Maya Rudolph and Andy Samberg, Poehler's former "SNL" collaborators, who make the most of the gig by bonding not only with the contestants, but also the judges: four grandmothers who are experienced bakers and know a thing or two about creating beautiful desserts from scratch.
One of the teams on the show is comprised of Niyati Nakra and Abhinav Chhabra, a couple from Denver, Colorado by way of India. Per Nakra's Instagram page, she loved being on the show with her husband, who goes by Abhi, and got a chance to really bond with full cast of competitors. She wrote, "Congrats to all the awesome Baking it OGs. It was an honor to share the space with y'all and we now have the privilege to call y'all family for life! We would also like to take a moment and thank the whole team of Baking it!! You all made it so easy for us." 
Niyati and Abhi are adorable together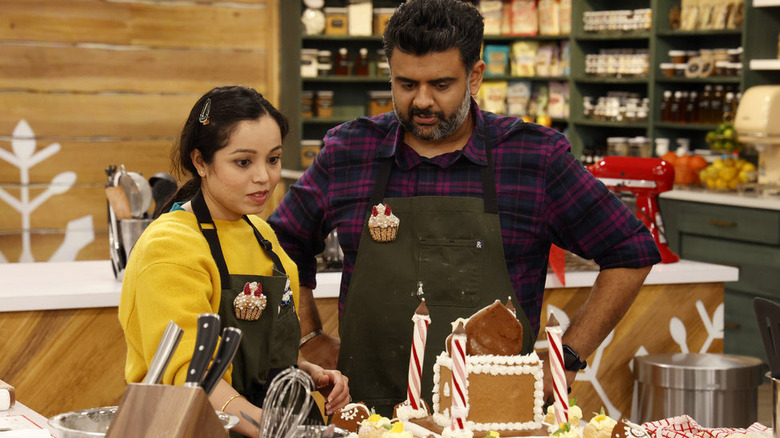 Jordin Althaus/Peacock
According to Niyati Nakra's Instagram, she and Abhi Chhabra, a software engineer, are "self taught bakers," who like creating gluten-free recipes. Their blog offers more details: Nakra writes that she's a "Molecular Biologist by profession and a foodie at heart," who enjoys cooking, baking, and making new "gourmet memories." She adds that her husband is her very own food critic, who also likes cooking. Nakra adds, "I am a huge fan of his amazing creations on the table and I love to style it and capture it too" (Nakra's IG also identifies her as a food photographer). 
Nakra mentioned that as a child growing up in India, a major source of inspiration for her was her mom, who decorated her plates of food in delightful ways. "She made every breakfast, lunch and dinner so special for all of us that we all used to wait for our dinning table sessions," she wrote. Cakes were reserved for special occasions such as birthdays and made from scratch.
For Nakra, baking is now a source of comfort. She says, "Baking keeps me sane and also calms me down. ... I won't say I am perfect, I am still learning but I enjoy the whole process even if it comes with its own share of goof ups." Cooking helps Nakra and Chhabra bond with each other and grow as a couple. Per the Food Network (via MSN), the couple is adorable together and were spotted holding hands when their desserts were being assessed by the judges on "Baking It."