These Are All Of Ree Drummond's Celebrity Crushes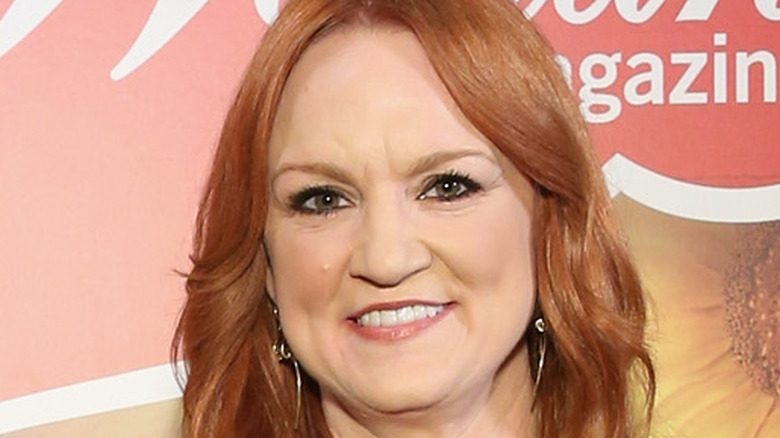 Monica Schipper/Getty Images
Ree Drummond and her husband, Ladd — aka "The Marlboro Man" as he is known on her website, The Pioneer Woman — are pretty adorable together. The couple met in a bar, have now been married for 25 years, and are the parents of five children – a partnership Drummond calls "a wild adventure," (via People). Drummond shared their secret for marriage success on her website, stating that despite their many commitments, they always make time for each other. "Ladd and I always wind up together on the couch in the evenings, no matter how busy we've been throughout the day," she said.
While many of Drummond's loyal fans may have small crushes on her hunky Marlboro Man, Drummond has some celebrity crushes of her own. A post on The Pioneer Woman ranked her top six dreamiest leading men, all of whom are actors and are most definitely handsome. If Drummond hadn't landed her happy husband, she may be pursuing these men.
Drummond has a thing for movie stars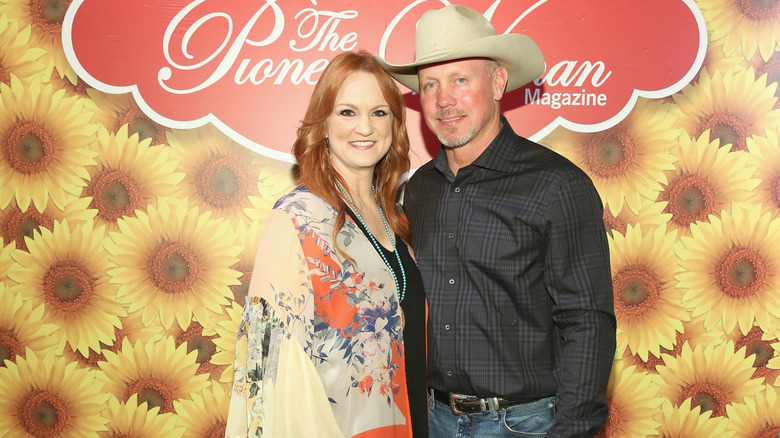 Monica Schipper/Getty Images
We'll count down from number six to reveal Drummond's celebrity crushes, according to The Pioneer Woman website. The number six spot goes to "Dances With Wolves" and "Field of Dreams" star Kevin Costner with his "light hair and blue eyes." In number five is Dermot Mulroney, who starred in "My Best Friend's Wedding" and even made a cameo opposite Jennifer Aniston in "Friends," and can, as the article states, "make your heart skip a beat." The number four prize goes to Hugh Grant of "Notting Hill" fame, a handsome gent made possibly even more attractive by his British accent. Number three is Javier Bardem, who appeared in "No Country for Old Men." The infamous Denzel Washington takes the number two spot, described in the article as "such a stud!" And, last but certainly not least, Drummond's number one celebrity crush is "Fear and Loathing in Las Vegas" star Benicio del Toro. 
While these celebrity crushes are certainly cute and innocent, as Drummond is clearly very devoted to Ladd, and he to her, as, when asked, he revealed his celebrity crush is Ree Drummond herself. Excuse us while we all exhale a collective "Awww!"