This Might Be The Reason Firehouse Subs Is So Successful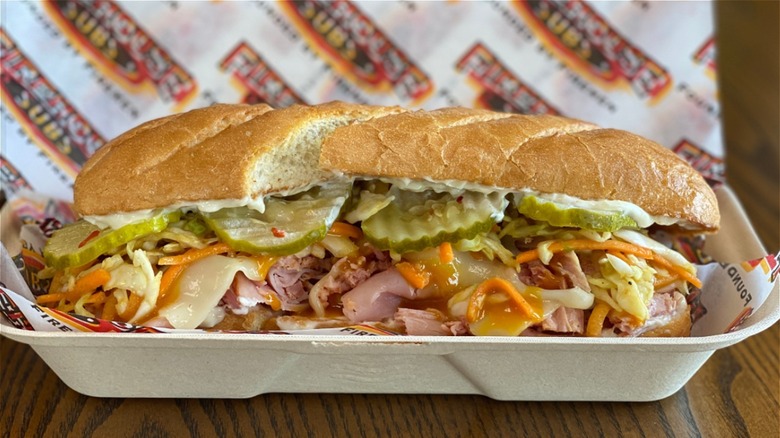 Firehouse Subs
Many people know Firehouse Subs as the popular sandwich chain that donates a portion of its sales to public safety and delivers high-quality subs around the nation. The concept for the chain was started by brothers Chris and Robin Sorensen, who launched their first sub shop back in 1994 in Jacksonville, Florida. According to the Firehouse Subs website, the two brothers have been in the sandwich business for more than 25 years, and there are currently nearly 1,200 locations in operation.
The sub chain's website also revealed that Chris and Robin tried their hand at plenty of other entrepreneurial activities before landing on Firehouse Subs. The two men were musicians, worked in real estate, and even operated a Christmas tree farm.
Although Chris and Robin's Firehouse subs venture ended up being their most successful, they revealed that having very little money is what got them to where they are today.
The Firehouse Subs founders were frugal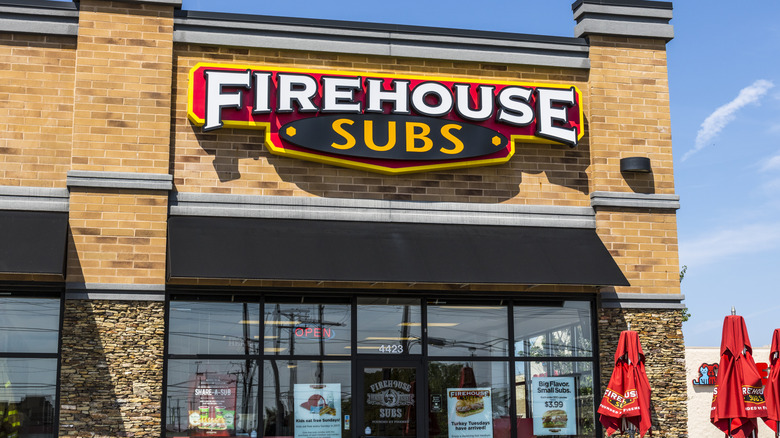 Jonathan Weiss/Shutterstock
The popular sub chain might be able to attribute its success to its penny-pinching founders. The Sorensens were essentially broke when they opened their first store, and that taught them plenty about the industry.
"Even though I didn't understand it at the time, being broke forced us to be patient, and that patience really turned out to be a service," Robin Sorensen once told CNBC.
The lack of money forced Firehouse Subs to grow at a slower pace, which helped the brothers see more long-term success. When they first opened, Chris stayed on as a local firefighter so the brothers could have money to put into the business. Additionally, Robin only paid himself a few hundred dollars per week. Robin told CNBC that Chris didn't take any income from the restaurant during the first four years when he remained a firefighter.
The two wouldn't have built the business they have today without that frugal mindset. Robin said that the brothers' ability to keep costs low — because they had no other choice — was "critical to our survival."