John Torode Says This Is A Fatal Flaw On MasterChef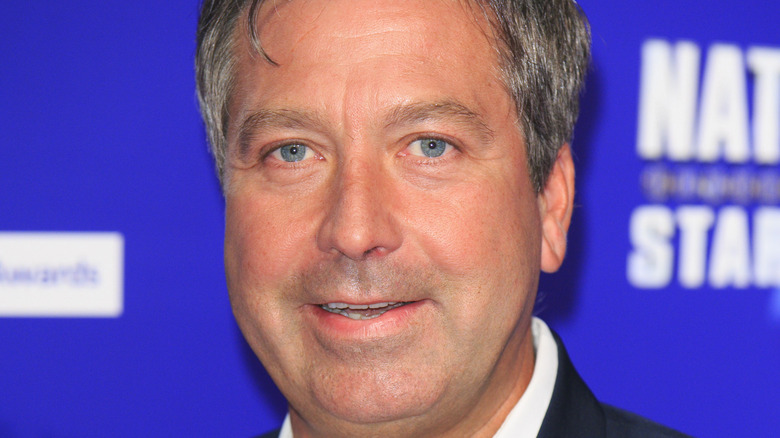 John Philips/Getty
If you are a food fanatic, then you might believe that you've watched every culinary competition show under the sun. But you might want to think twice. According to the show's website, 58 territories around the world have launched a version of the cutthroat cooking battle show "MasterChef." Dubbed the "king of cooking shows" by TV Tonight, "MasterChef" was also named the Most Successful Cookery Television Format by Guinness World Records in 2017. While many viewers are diehard fans of the American reality TV series on Fox, the original show actually launched on BBC in 1990. Today, "MasterChef UK" is hosted by beloved hosts Gregg Wallace and John Torode. Wallace, a former fruit and vegetable wholesaler, famously met Torode when supplying food to a restaurant called Quaglino's, where Torode worked as a sous-chef (via Kent Live). "John was the best man at my wedding and I'm not really closer to anybody else," Wallace shared in an interview with The Sunday Post.
Like every reality TV series, BBC's "MasterChef" has its behind-the-scenes secrets. For one, the judges often taste the competitor's dishes when they have already gone cold, as noted by Cosmopolitan. Contestants must also fill out absurdly lengthy applications to apply for the competition, revealing information such as what caused them to fall in love with cooking. In an interview with The Independent, Torode shared further unknown facts about the series, including the fatal flaw some contestants make on the show.
In order to succeed in "MasterChef UK," you must know the show and the judges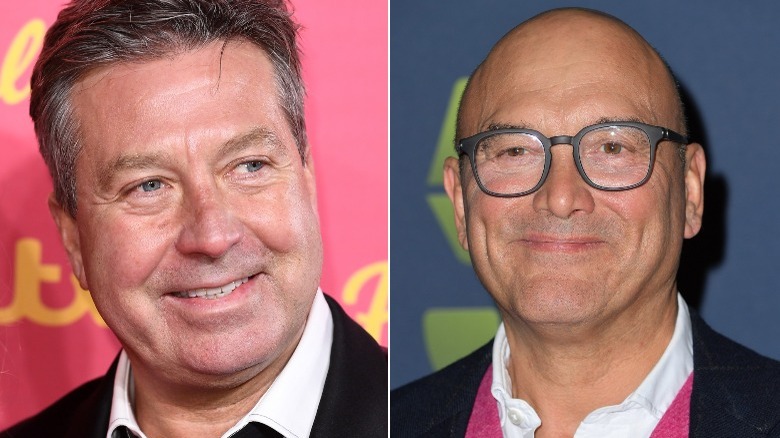 Gareth Cattermole, Jeff Spicer/Getty Images
"MasterChef UK" judges Gregg Wallace and John Torode caught up with The Independent to share some unknown secrets about their hit reality TV series. According to its official website, the intent behind this popular series is to find the UK's "best amateur cook." However, according to Torode and Wallace, on "MasterChef UK" it's not enough to be a talented and extraordinary home cook — you also have to be extremely familiar with the series and how it works.
"Nothing will be harder than the first challenge, because of your nerves," Torode shared with The Independent. "The great cooks are the ones who have lots of information stuffed up their sleeve and they know what they're doing and they've been watching, researching." This is one of the biggest issues with "MasterChef." It's not about how great of a cook you really are, it's about how well you know the ins and outs of the reality TV series. A fatal flaw is coming in completely green.
Another challenging part about this culinary show? Cooking is very subjective. Not only must you be familiar with how the show works, but you also have to know what dishes will appeal most to the dynamic duo of judges. The target audience, Torode and Wallace, have strong personal opinions on the dishes they are looking for. For Wallace, "sometimes, simpler is better," while for Torode, couscous and mashed potatoes are a big no-no.