Papa John's Just Introduced This Pizza Crust Style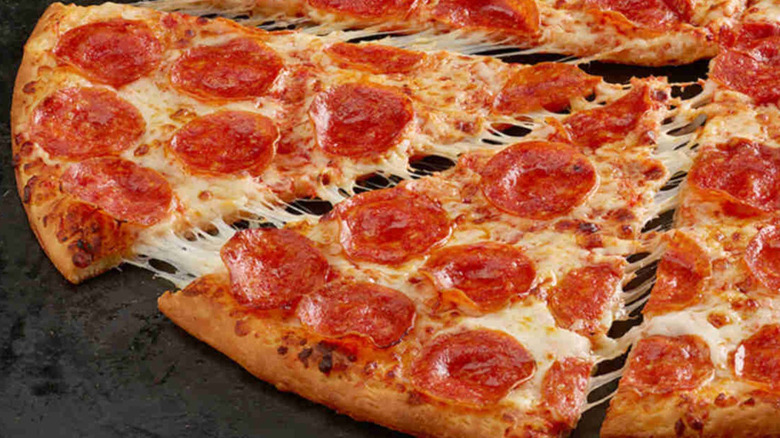 Papa John's
Pizza is the perfect meal to pick up on a busy day. A crowd-pleasing pie can be customized with a wide variety of toppings, from meat and veggies to your favorite cheese, so even the pickiest eaters can craft their own perfect pizza. But toppings are not the only way to personalize your 'za. There are also many different types of pizza crusts, and each one delivers its own unique flavor experience. A deep-dish Chicago pizza crust, for example, is rich, buttery, and baked in a round pan so it can hold a significant amount of toppings, according to Pizza Chicago. 
Unlike the Chicago crust, which requires a knife and fork, a New York style pizza crust, which is hand-tossed and made with sugar, olive oil, high-gluten bread flour, yeast, and water, can be eaten without utensils, according to The Spruce Eats. Its crust is thin, crispy, and foldable, which makes it the perfect portable slice for devouring while walking on the busy streets of somewhere like New York City. Soon, Papa John's fans will be able to enjoy a slice of authentic NY-style pizza, no matter where in the country they are.
Papa John's will launch NY Style Crust Pizza at the end of 2021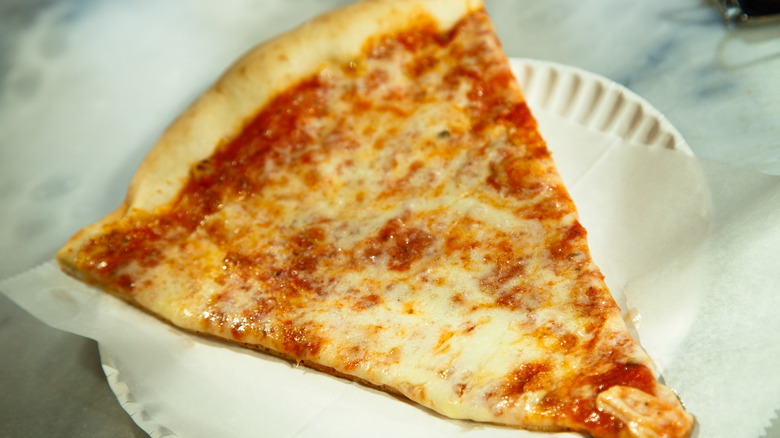 MariaKovaleva/Shutterstock
Popular pizza chain Papa John's recently announced that it will please New York style pizza lovers everywhere with the launch of the new NY Style Crust Pizza, according to Chew Boom. The new dough will be baked fresh, never frozen, and served in a large 16-inch pie with one topping of the customer's choice. The NY Style Crust Pizza will also be topped with real cheese, smothered with Papa John's signature pizza sauce, and sliced into eight authentic, thin, foldable slices that are perfect for eating on-the-go. 
The YouTube food reviewer Peep This Out! reported they were able to purchase a 16-inch NY Style Crust Pizza with sausage at their local Papa John's location in Southern California for $13. The pizza chain plans to launch its newest pizza crust style in late December of 2021 at participating locations nationwide. Soon, Papa John's fans won't have to live in New York to enjoy the thin, crispy, savory experience of a classic NY style pizza crust.