Meat Recall Expanded To Over 2.3 Million Pounds Amid Listeria Concerns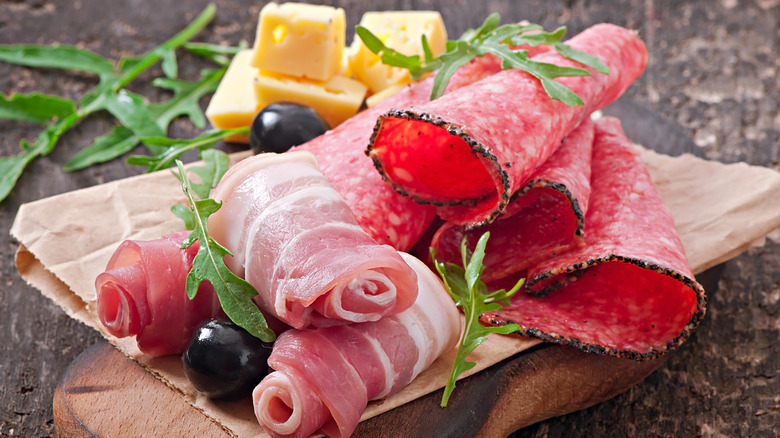 Timolina/Shutterstock
If you didn't think you were affected by the recent nationwide meat recall — you might be now. The Class 1 Recall has expanded ten times to include 2.3 million pounds of fully cooked ham and pepperoni. The previous number, which was announced by the USDA's Food Safety and Inspection Service (FSIS) on December 5, 2021, was 234,000 pounds.
The former recall mainly affected the products of Alexander & Hornung, a business unit of Perdue Premium Meat Company. Now, the recall is withdrawing products from Amish Valley, Big Y, Butcher Boy, Five Star, Food Club, Garrett Valley Farms, Lancaster, Niman Ranch, Open Nature and Wellshire Wood, among many others (via CBS News).
If you purchased any meat products with the establishment number, "EST. M10125," return them immediately to the store you purchased them from or toss them away. Or, if you have any other doubts if this recall affects you, you can message the USDA hotline at MPHotline@usda.gov, according to FSIS.
How dangerous is listeriosis?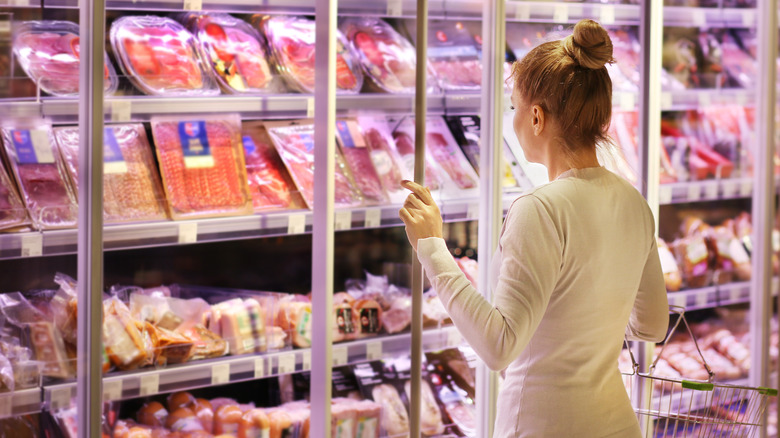 Bee Bonnet/Shutterstock
The original recall was issued when Alexander & Hornung found positive samples for Listeria monocytogenes, which causes listeriosis, in its products. FSIS states that listeriosis can cause serious negative health effects for those with weakened immune systems. This includes older adults and pregnant women. Symptoms of listeriosis include fever, muscle aches, and stiff neck. It can greatly affect the pregnancy of expectant mothers and can manifest in flu-like symptoms amongst more higher-risk populations.
According to Suzanne Driessen, extension educator at The University of Minnesota, listeria is a bacteria that is usually killed by pasteurization and the heat treatment used on processed meats. However, it can grow after this process. In fact, Driessen even recommends that those in high risk categories should avoid eating hot dogs and deli meats entirely, regardless of any recall status, "unless they are reheated until steaming hot." 
This isn't the only food recall that's gained nationwide traction in the last few days. Coca-Cola recently recalled over 7,000 of its Minute Maid products for the "potential presence of foreign matter." Similar to the products in this meat recall, consuming these beverages can cause serious adverse health effects. Therefore, it's important to adhere to recall statements as soon as they are issued — it's better to be safe than sorry.