Why Caitlyn Jenner Was Reportedly Turned Away From A Restaurant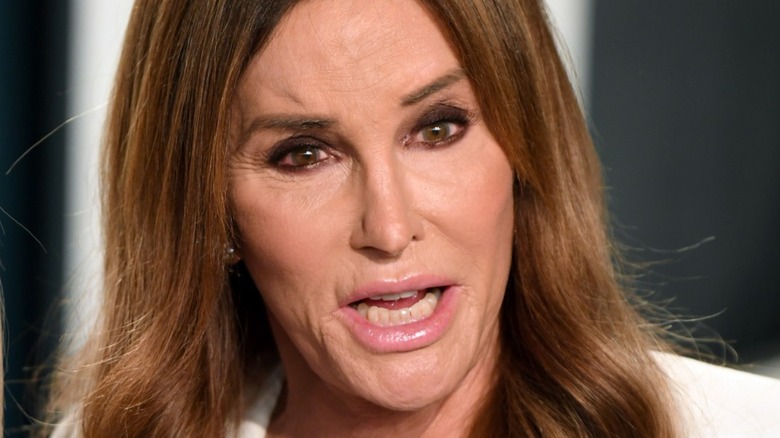 Karwai Tang/Getty Images
Poor Caitlyn Jenner! She has goo-gobs of money, an Olympic gold medal, and has appeared on both a Wheaties box (now selling for big bucks on eBay) and the cover of Vanity Fair (via Instagram). Even with all that going for her, she obviously left home without her American Express card last Monday when she visited the Beverly Hills Hotel's Polo Lounge, the New York Daily News reports.
Despite the fact that Jenner has dined at this restaurant numerous times before, this time they refused to serve her. How could this have happened? Did some Gen Z server fail to recognize the star athlete-turned-reality show celeb? Does the restaurant have some kind of issue with serving celebrities? Was the restaurant in the midst of closing down due to a freak California snowstorm? (They're not Waffle House, after all.) No, it seems that Jenner was turned away for a reason that's relatable even for us non-famous folk: she simply wasn't dressed for the occasion.
Jenner's ripped jeans didn't cut it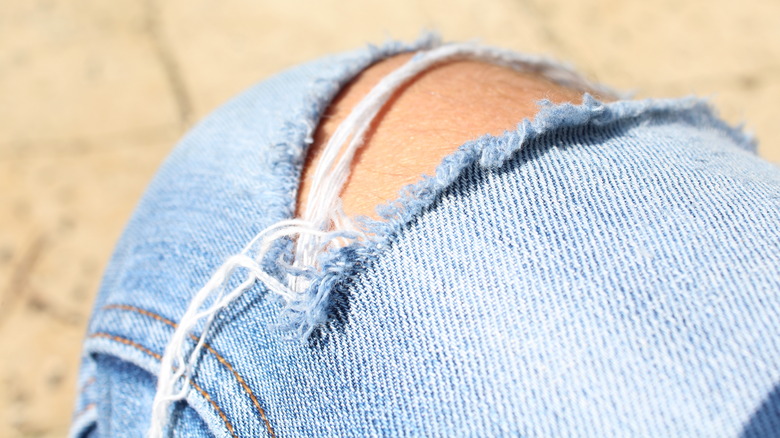 coki10/Shutterstock
According to the Polo Lounge dress code, which is outlined on Dorchester Collection, all patrons, not just the hoi polloi, are held to certain standards. If you happen to be dining there and you're over the age of 10, you're asked to refrain from wearing a crop top, man's sleeveless shirt, nightwear, swimwear, or ripped denim. Well, either Ms. Jenner didn't read the dress code (who does?) or felt that she merited an exemption. Perhaps she thought no one would be looking too closely at her knee, which was the location of a fairly small tear in her distressed jeans. 
As she told the hotel via an Instagram Story posted shortly after her humiliating experience, "F*** your horrible service for not letting me have lunch with this tiny rip in my jeans. Shame on you. Disgusting. I have been a patron for decades. No longer" (via the New York Daily News). In order to drive home her displeasure, Jenner even tagged the Beverly Hills Hotel parent company, the Dorchester Collection.
TMZ points out that Jenner may not have been expecting the hotel to be so picky about their dress code, seeing as how they haven't enforced their "no photos" policy on her past visits. They also note that the language in the Polo Lounge dress code is somewhat ambivalent, as the word "encourage" is used rather than "require" when the hotel outlines what they consider to be acceptable attire.