The Fruit Ina Garten Suggests Gifting For Christmas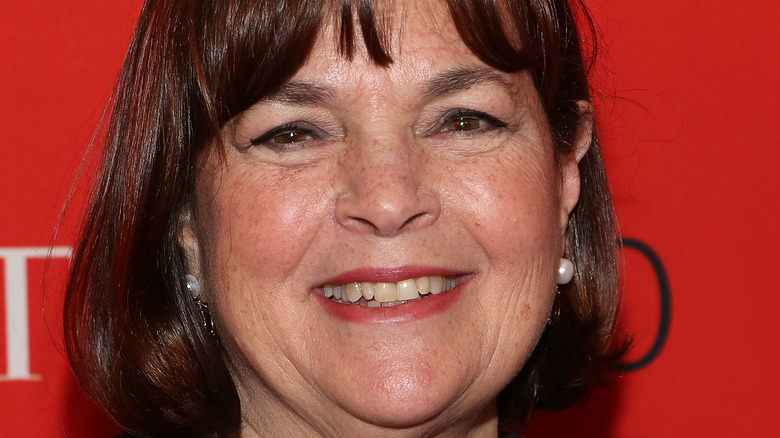 Taylor Hill/Getty Images
Still need ideas for a Christmas or holiday present? Well, Ina Garten has the perfect gift for you to send to those in your life who want something sweet but tangy. The Barefoot Contessa took to Instagram to share the fruit that she likes to gift — and surprisingly, it is one that we often get on Christmas morning in our stockings. 
If you are thinking oranges, you are right on the money. Garten is quite fond of this citrus fruit. In fact, during an episode from season 18 of her beloved Food Network show, the celebrity chef showcased this beautiful winter fruit and all of its "magic" to make Roast Duck Breast with Dried Cheeries and Port, as well as her delicious Orange French Lace Cookies.
While these beauties are juicy and beautiful, they were also scarce during the 1930s, according to a University of California blog post. This made them a prize to receive during the holidays, regardless of the receiver's age. And fruit purveyor Pittman-Davis notes that because they are delicious and in season during the holidays, they really are the perfect gift. There are also plenty of types to choose from. The cookbook author shared that she especially loves to give oranges of the Navel and Cara, Cara variety. 
Garten calls them "the best"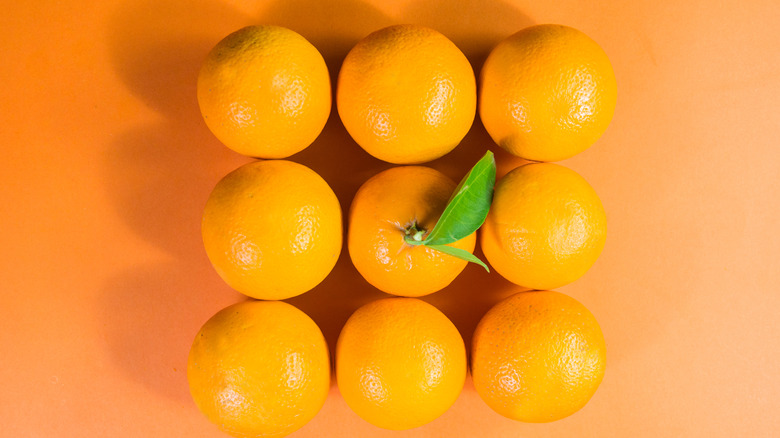 GR.Stocks/Shutterstock
Garten shared a beautiful photo of oranges on her Instagram account and wrote, "Love my gorgeous box of California oranges – Cara Cara and Navel – from @thesistersmarketco . Best oranges ever and one of my favorite gifts. #fennel&orangesalad." The post has close to 50k likes and a lot of love from California orange growers, with @cagrownofficial writing, "California citrus is the best (and so is your fennel + orange salad)!" A different user shared, "Bonus they make THE BEST Margaritas." Another jumped on the beverage bandwagon and typed, "Gorgeous, I love to use Cara Cara oranges in Rose Cardamom martinis. So delicious."
One of the sweetest comments was from a grower who wrote, "Thank you from a California Cara Cara Orange grower!! Once you've eaten one, it's hard to buy a standard navel. And on a fun note, my granddaughter's name is Cara. She's convinced that grandpa named his oranges after her. Why tell her any differently?" Another Garten follower, who reminded us a little of Liz Lemon from "30 Rock" when she dreamt that Garten was her neighbor, captured everyone's feelings by posting, "I want Ina to send me oranges!" Don't we all!