The Job Firehouse Subs' Founders Worked Before Going Into Food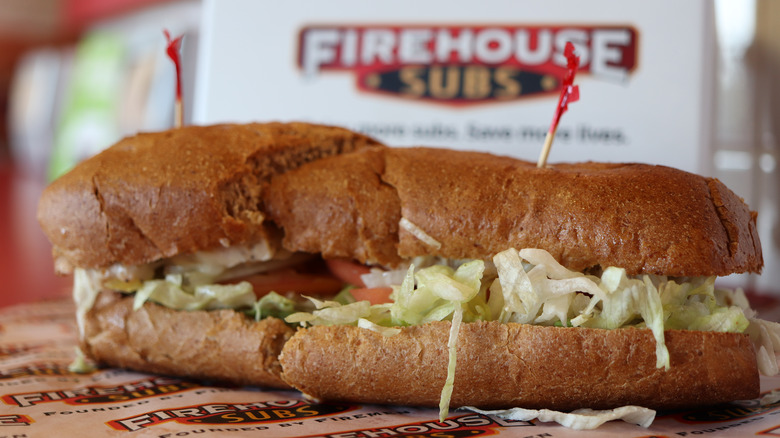 Deutschlandreform/Shutterstock
Since 1994, Firehouse Subs has been serving up tasty sandwiches. In addition to their delicious subs, a portion of their proceeds funds a nonprofit that purchases safety equipment for first responders (via Firehouse Subs). The restaurant chain's founders, Chris and Robin Sorensen, based the idea for the sandwich shop on their own experience as firefighters, and according to CNBC, the two brothers launched the business with very little money.
Robin Sorensen told CNBC that having to pinch pennies is what helped them build a sustainable brand. The two men couldn't expand quickly, which forced them to make the wisest business and spending decisions possible. "If we had the money — if we had opened up Firehouse when we first came up with the idea two years prior, we would've never made it," Robin told the outlet. "Being broke forced us to be patient, and that patience really turned out to be a service."
Clearly, things weren't always easy for the brothers. While Firehouse Subs proved to be a success, the two had taken on other unsuccessful ventures prior to opening the restaurant, including one that you probably wouldn't expect.
Firehouse Subs' founders owned a Christmas tree farm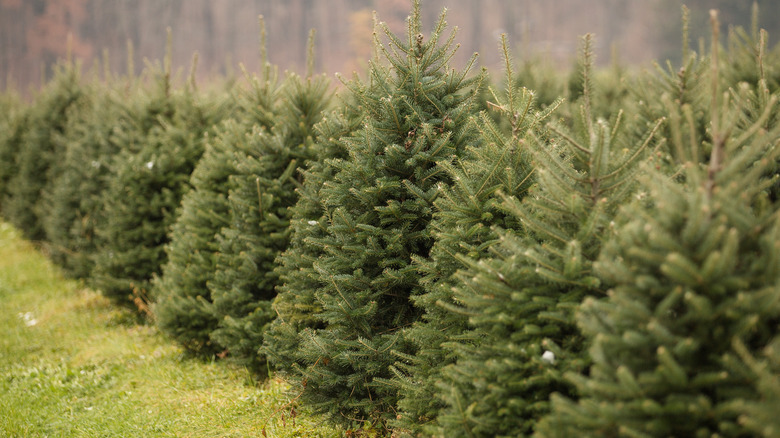 Jenna Hidinger/Shutterstock
Chris and Robin Sorensen had always wanted to start a restaurant, but prior to launching Firehouse Subs, they found themselves experimenting with some interesting ventures that were ultimately unsuccessful. According to Business Insider, the two brothers actually owned a Christmas tree farm before the Firehouse Subs dream came to fruition.
"We should have researched, there's not a lot of successful Christmas tree growers in the state of Florida," Robin Sorensen told the media outlet. "We missed that one."
The Christmas tree farm was a bust, and the brothers hit another roadblock before finding success in the sandwiches. The two men also tried to start a real estate business, which met the same demise as the tree farm. Thankfully, the two got the idea for Firehouse Subs, which they were able to build into a successful brand that was eventually bought by a massive fast food company for over $1 billion (via Restaurant Brands International). Now, the Sorensens are going on nearly 30 years of running the chain with almost 1,200 locations around the country, per their website.