Instagram Rains Praise After Trisha Yearwood 'Pretends' To Be Rihanna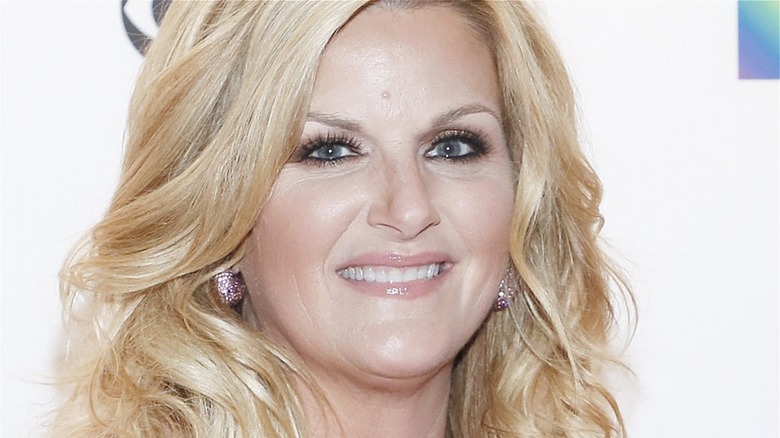 Paul Morigi/Getty Images
Singer, actress, and Food Network star Trisha Yearwood found her mother to be highly inspiring while growing up and tried to remember the life lessons she picked up from her. Yearwood told Parade, "My mom was so adventurous and so vital. And she enjoyed every moment. I never heard her say anything negative about herself... She embraced all of it. I try really hard to have that attitude."
Yearwood also explained that she has learned to be more self-assured through the years and acknowledged that it took her ages to feel at ease. Her mom taught her to feel more confident in the kitchen as well, explaining that the worse case scenario would be that she would have to simply get pizza delivered in case a dish didn't turn out as expected. Her point was to basically not worry about things and take chances in the kitchen, an approach that helped her experiment with her skills as a cook.
According to one of Yearwood's Instagram posts, she also takes inspiration from another person: popular musician Rihanna.
Trisha Yearwood is inspiring her social media followers
Here's a fascinating tidbit of information: Trisha Yearwood paid a tribute to RIhanna on Instagram by "pretending" to be the singer in a short video clip that showed Yearwood before and after a makeover. This was, in a way, a nod to Rihanna's inspiring response when she was asked about her go-to strategy when she's feeling down and out. 
Rihanna told E! News that when it comes to the moments in which she's lacked confidence, she doesn't hesitate to "pretend." As she explained, "I mean, it's either that or cry myself to sleep. Who wants to do that? You wake up with puffy eyes the next day, it's a waste of tears." In a way, Yearwood did exactly that: She "pretended" to be Rihanna and acted confident in her video, showing fans her vulnerable side and writing a simple caption, "Rihanna knows what's up."
Many fans complimented Yearwood for being so transparent on social media. A fan appreciated her efforts and said, "You are such an amazing woman! So inspiring and real and I just love you!" Another person pointed out that the singer doesn't need to "pretend" and that she's a "legend."