What Makes Ree Drummond's Apple Dumplings Unique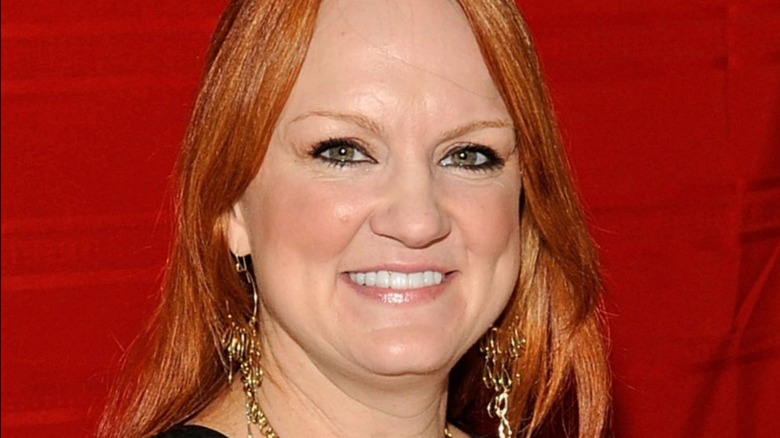 Bobby Bank/Getty
As a celebrity chef, Food Network persona, full-time mom, and ranch wife, Ree Drummond knows a thing or two about home-cooked meals. Her brand focuses on easy, everyday comfort food, and The Pioneer Woman is no stranger to feeding an entire household. In fact, that's exactly where her recipes start and finish — with family. Her recipe (or rather, her mother's friend's recipe) for apple dumplings is no different.
Drummond admitted on her blog that she may have "absentmindedly" misplaced her mother's recipe binders during her visit to the ranch, which resulted in her mother leaving without them. Deep within the pages upon pages of recipes was an email from someone named Donna, and its contents included the recipe for apple dumplings that Drummond shared. To make The Pioneer Woman's apple dumplings, you'll need a handful of Granny Smith apples, Pillsbury crescent rolls, some butter, sugar, and spices, along with one unexpected ingredient.
The recipe calls for this unusual ingredient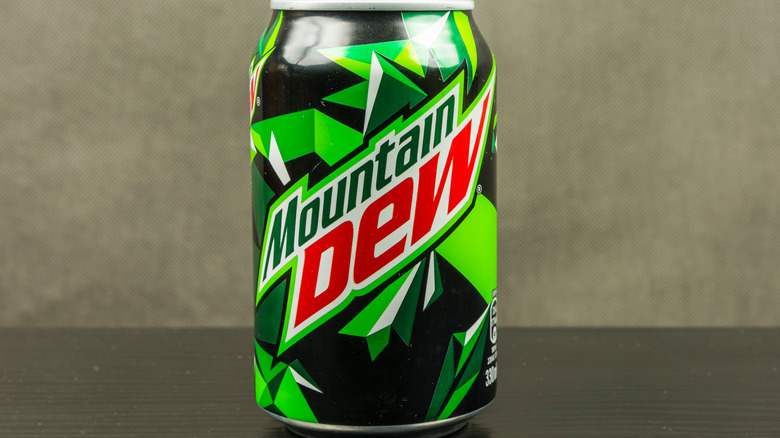 gubernat/Shutterstock
Of all things, Ree Drummond's recipe for apple dumplings calls for a 12-ounce can of Mountain Dew in addition to the usual cast of baking ingredients. Keep in mind, adding soda to boxed cake mix is a thing, so maybe it's not that unusual after all (via CopyKat Recipes). The fizzy chemistry of Mountain Dew, along with its citrus flavor, is enough to complement the tartness of the Granny Smith apples while adding some seltzer-like spring to the dough.
The Pioneer Woman's recipe otherwise follows the standard protocol for homemade apple dumplings — buttering a pan, slicing apples, rolling them up tightly in crescent rolls, and baking them with a healthy dash of cinnamon on top. The Mountain Dew makes its important guest appearance right before the dumplings are popped in the oven. Drummond's trick is to pour the soda mostly on the outside of the crescent rolls, along the edges of the dish. Used correctly, the carbonated drink will form a crispy crust to the dessert, and The Pioneer Woman's apple dumplings will be ready for the whole family to eat.