Instagram Is Applauding Holly Ramsay's Latest Update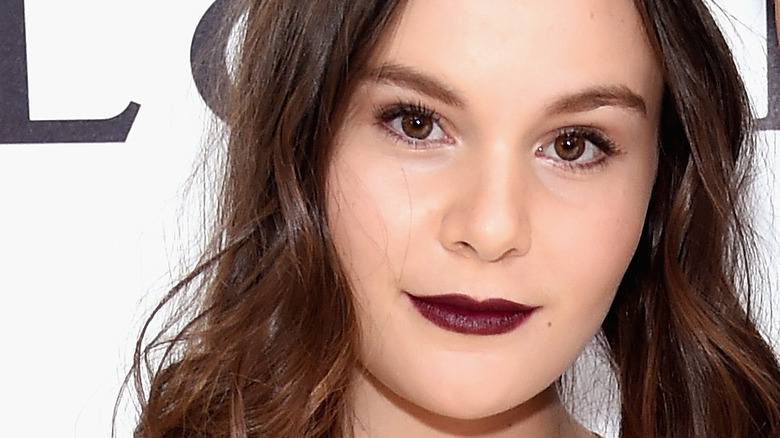 Jamie Mccarthy/Getty Images
Holly Ramsay continues to be the open book that society needs to feel safe discussing real-life issues. The 21-year-old daughter of celebrity chef Gordon Ramsay recently posted on Instagram with an inspirational message celebrating one year of sobriety. The caption to the post is also incredibly sincere, as Ramsay said, "For anyone who needs this. Continue to take it day by day, as will I."
Ramsay's post offers some great personal insight that could truly help others, as she revealed, "I chose to take a break from alcohol because it wasn't improving my mental health — which, for me, comes first." At this time last year, she said she was a her "lowest," and she wanted to "take control of what I could." For her, that meant not drinking any alcohol, although she notes that it isn't for forever, "but this is for now."
Holly reports that sobriety has allowed her to work through some highs and lows, but "consciously rather than mask my feelings (good or bad) with a drink." And she concluded the post with a positive note: "As with everything I have been through, it has been a learning experience and I feel lucky to be able to post this message today, to continue to spread awareness and break the stigma surrounding mental health."
Holly Ramsay has been a champion for bringing awareness to mental health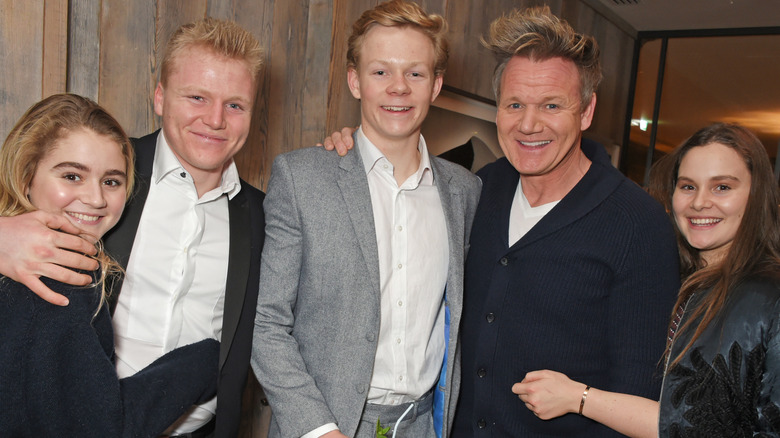 David M. Benett/Getty Images
Holly Ramsay's turn to sobriety at such a young age comes after some traumatic experiences in her life that she has always been candid about, both with her family and the public. In May 2021, she launched a mental health-focused podcast called "21 & Over" (per Studio Ramsay) that she co-hosts alongside a psychotherapist and in which she discusses her own struggles with PTSD, depression, and anxiety. She has often referred to dad Gordon and the rest of her family as "amazing support" in her recovery process, and noted that the experience has "brought me closer to them in many ways" (per Daily Mail).
So, it's not surprising that among the comments in Holly's Instagram post was one from sister Tilly, who said, "So proud of you." Other fans also added support and shared their own stories, with one person that stated, "Nearly a year for me too ... I wish I'd had the lightbulb moment at your age (I'm 40!) Feel so much more present now." No doubt the young Ramsay's candor will continue to make an impact with many people, as one follower succinctly echoed what many were likely thinking: "Thank you for your bravery and your openness."
If you or anyone you know is struggling with addiction issues, help is available. Visit the Substance Abuse and Mental Health Services Administration website or contact SAMHSA's National Helpline at 1-800-662-HELP (4357).