How Edna Lewis Changed Country Cooking Forever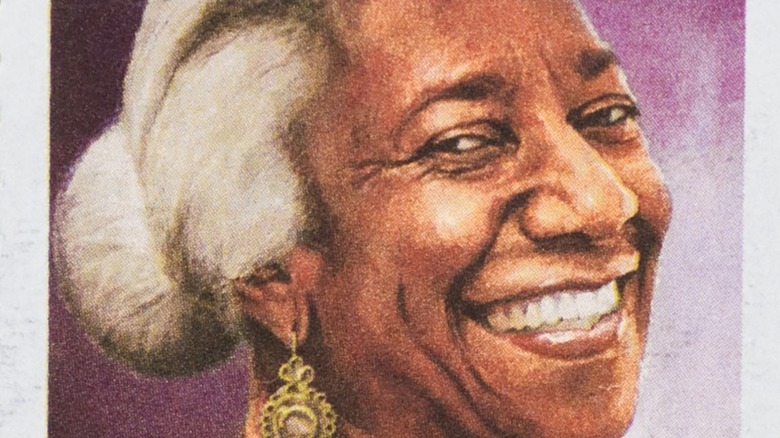 catwalker/Shutterstock
Edna Lewis, an acclaimed chef and cookbook author sometimes referred to as the "Julia Child of Southern cuisine" (via Southern Living) and the "Grande Dame of Southern cooking" (per the National Women's History Museum), rose from humble origins to become an ambassador for traditional country cooking, showcasing this simple and stylish American culinary art form.
Lewis was born in 1916 in the rural community of Freetown, Virginia, "the granddaughter of formerly enslaved people," according to The Spruce Eats. She left home at age 16, first going to Washington D.C. and later New York City.
During her formative years she worked in New York, initially as a laundress and later as a seamstress making dresses, but in 1949 she pivoted to the culinary world and became head chef at a restaurant she opened with her friend John Nicholson, called Café Nicholson (via BuzzFeed). Her prowess in the kitchen stemmed from her Freetown upbringing, where she and her fellow community members were "growing, foraging, and harvesting their own food." She learned to cook on her aunt Jennie's wood-fired stove by improvising, lacking proper utensils such as measuring spoons or scales.
Bolstered by Lewis' Southern comfort food staples, Café Nicholson became a trendy spot that attracted the luminaries of the day such as Tennessee Williams, Truman Capote, Eleanor Roosevelt, and Marlon Brando. It was obviously hard enough making it as a female chef in the 1940s, but the fact that Lewis was a Black woman made her success even more remarkable.
A Southern food pioneer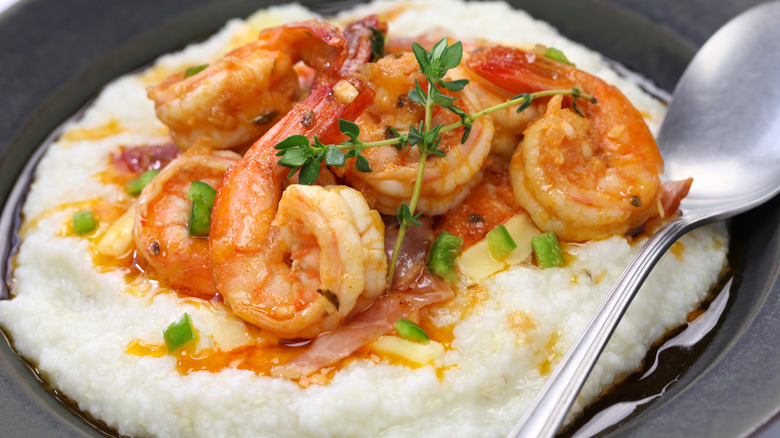 bonchan/Shutterstock
Edna Lewis eventually parlayed her burgeoning fame into becoming a published author with her pioneering cookbook on Southern cuisine, "The Taste of Country Cooking," in 1976, which The Spruce Eats maintains is "credited for rekindling interest in genuine Southern cooking." In it, she not only writes about the fresh, seasonal ingredients inspired by her childhood, but Lewis also shares stories and African-American cultural traditions that highlight her heritage. The seminal work is attributed with helping to launch a "wave of cookbooks released that celebrated the diversity of Southern cuisine," according to the National Women's History Museum.
Clearly, Lewis' storytelling and recipes inspired countless other chefs and writers, and brought awareness of Southern food to another level in American culture. She also taught cooking classes, which further influenced future innovators of the Southern food scene. A 2015 article about Lewis in The New York Times Magazine asserts that she "placed Southern cooking in the pantheon of great cuisines."
Lewis would go on to write other cookbooks, including "In Pursuit of Flavor" and "The Gift of Southern Cooking." She would spend the majority of her culinary career in the South, but her final chef gig brought her back to New York, where she worked at Brooklyn's Gage & Tollner in her 70s. Lewis died from cancer in 2006 at age 89, but her legacy lives on through her profound impact on country cooking.