Giada De Laurentiis Shared A Sneak Peek At Her Christmas Eve Dinner Plans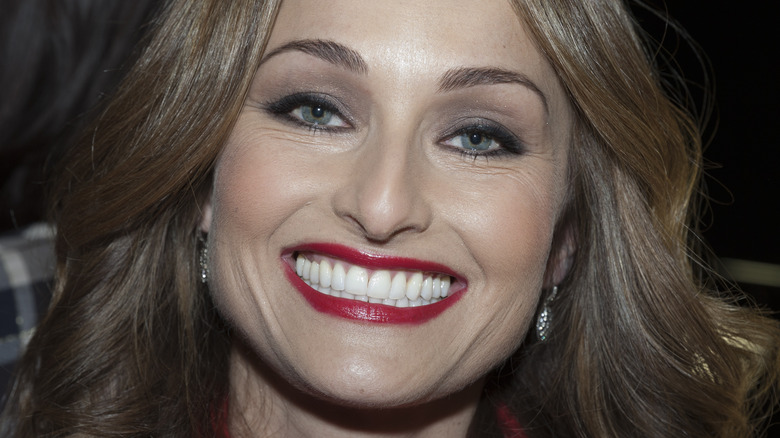 lev radin/Shutterstock
Giada De Laurentiis is someone who has turned preparing for the holiday season into an art form, and she dishes out some excellent advice about how to eliminate unnecessary stressors and keep things running smoothly before and during Christmas. She told Today, "Plan your menu, prep in advance and make as much as you can two days in advance." Also, the chef doesn't like rushing things during the holidays and prefers taking it easy as she finalizes the dishes and gets ready to celebrate with her family. 
De Laurentiis told People, "This is no time to be tending a turkey for hours and turning out a smorgasbord of side dishes — we've all got new devices to play with, holiday movies to watch, and naps to take." For Christmas Eve, the chef follows the Italian tradition of serving the Feast Of The Seven Fishes, but by keeping her menu short — she has previously made three dishes instead of seven (via Giadzy) — she avoids stressing herself out too much. This year, the chef gave her fans a sneak peek into her holiday plans on Instagram and shared pictures of her cooking process.
Giada De Laurentiis is all set for the festivities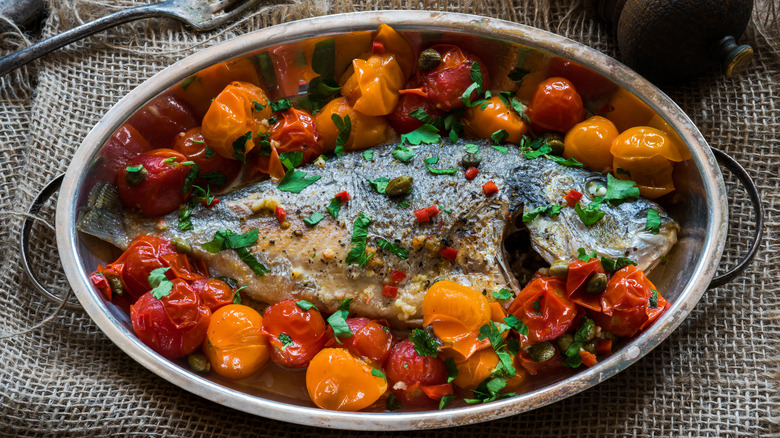 BBA Photography/Shutterstock
A quick look at Giada De Laurentiis' Instagram account is enough to confirm that Christmas celebrations have officially begun. The chef put up a story with a picture of a dish that looked like her traditional acqua pazza recipe (via Giadzy) and wrote, "Christmas Eve dinner prep." The chef's acqua pazza dish is a part of her Feast of the Seven Fishes menu, per Instagram. 
De Laurentiis wrote on Giadzy, "Acqua Pazza literally translates to 'crazy water' in Italian, referring to all of the bold spices and flavors in the sauce! My version isn't insanely spicy, but it's full of Italian flavor." De Laurentiis likes to use ingredients such as onions, garlic, fennel, and red pepper flakes to spice up the fish fillets and prefers to cook a rich broth that's served with "crusty bread."
According to Giadzy, De Laurentiis plans on serving a variety of menu items this year for Christmas Eve, including a dish with mussels called cozze al forno; a chopped salad with arugula, cherry tomatoes, basil, kalamata olives, bread, and octopus or squid; pan-fried zucchini; a pasta dish known as frutti di mare; acqua pazza; and a decadent chocolate dessert called torta caprese. If you're wondering what inspired this festive menu, the official Giadzy Instagram account has answers: a post from earlier this month read, "The Christmas Eve dinner is inspired by the island of Capri. You'll feel transported to the Italian coast!"