How To Choose The Perfect Bottle Of Bubbly, According To A Sommelier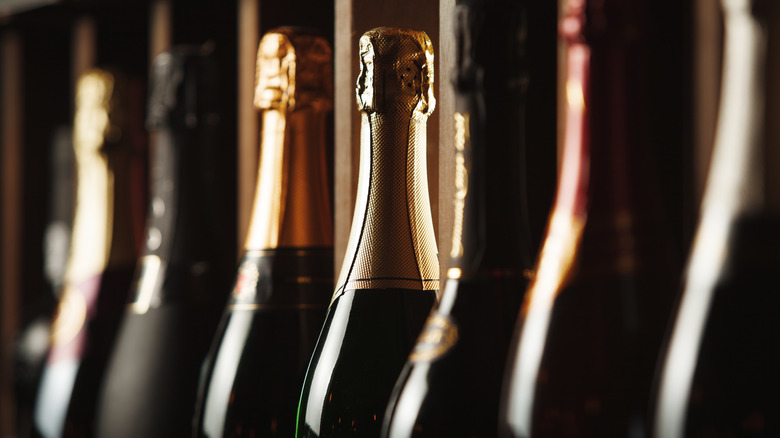 il21/Shutterstock
For eons, it seems — ok, actually just since the late 19th century, per Imbibe – Champagne has been de rigueur for New Year's Eve celebrations as well as other festive occasions. If you've got Champagne taste on the proverbial beer budget, you may have to settle for a budget-priced sparkling wine like a Chateau Walmart or Target Blanc. If you've got the money to spend, though, then you might want to consider treating yourself and your guests to the real deal, which is to say, Champagne with a capital C.
In order to get the most bang, pop, and fizz for your buck, Mashed spoke with former sommelier Mathew Woodburn-Simmonds (who is now a Home Coffee Expert) about how to pick the very best bottle of Champagne you can afford. He does caution that French Champagne can be pricey, with decent non-vintage offerings running around $50 a bottle and vintage picks, which he describes as being "made from a single, particularly good year, rather than a blend of many vintages," seldom listed for under $100. Nonetheless, if you pick the right one (his favorites include Pol Roger Brut Reserve and Louis Roederer Brut Premier), Woodburn-Simmonds feels it's well worth the expense.
French Champagne is a better bet than the California kind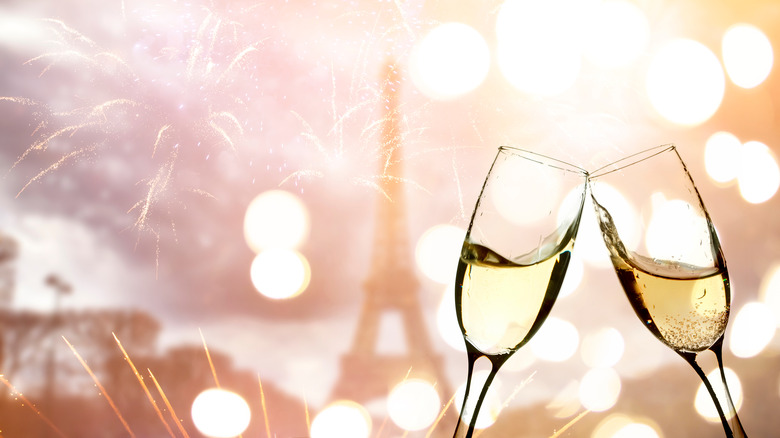 Melinda Nagy/Shutterstock
Woodburn-Simmonds recommends looking for French Champagne, rather than the domestic variety. For starters, if it's real Champagne, then it's got to come from France (specifically, France's Champagne region). As Woodburn-Simmonds says, "This will sound pretentious, but French Champagne is much more likely to be of good quality than Californian wines labeled as [such]." The reason for this, he explains, is because the label is strictly regulated by law in France and is only applied to wines of a specific region and grape variety, and made with specific methods. In California, on the other hand, any type of sparkling wine that was marketed as Champagne prior to 2006 has the right to retain that designation. Woodburn-Simmonds says, "There are absolutely many superb sparkling wines from California labeled as 'Champagne,' however, if you know nothing about the wines, your chances are far higher if you stick to buying French."
Yet another tip offered by Woodburn-Simmonds is to "avoid fancy bottles like the plague," as he feels that "anything that looks like it is designed to sit on a shelf in a nightclub ... is probably overpriced at best or just not good at worst." He also points out that non-standard bottles are more expensive to produce, leading to the question, he says, "How much of the price is for the cool, square bottle, and how much is the wine?" With his expert tips, you'll be able to snag the best bubbly for your budget come New Year's Eve.