The One Kitchen Item Ree Drummond Couldn't Live Without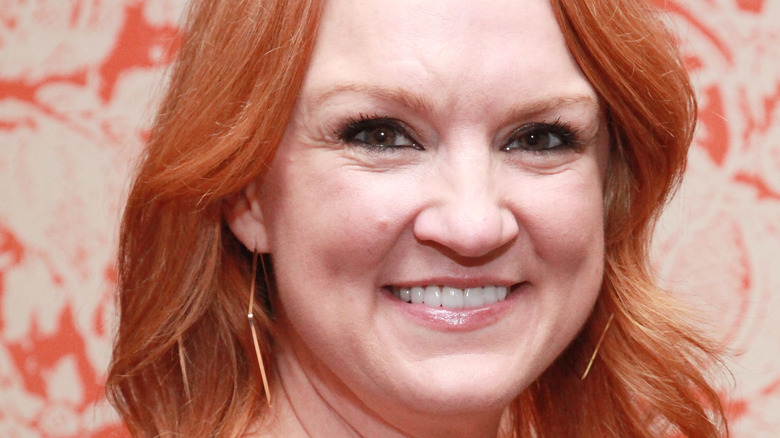 Astrid Stawiarz/Getty Images
It's important to have all the right equipment and gear in your kitchen: You will want all the essentials you need to recreate your favorite celebrity chef's recipes. But sometimes, it's not the most expensive kitchen items that are the most useful or the most used. In Season 7 of "The Pioneer Woman," an episode aptly titled "Essential Cooking Tools" follows Ree Drummond on a spin through a kitchen store. While there, she purchases some of her favorite tools as a wedding gift (via Food Network). We would personally love a gift and some cooking advice from Drummond, so our ears perked up.
During her shopping expedition, in addition to sharing some delicious recipes, she revealed the one kitchen item she cannot live without. Her selection makes a lot of sense — if you're familiar with her recipes, it is easy to understand why she values this tool. It is versatile and makes the cooking clean-up aftermath easy. Even better, it's not going to break the bank.
Sheet pans are the "it" kitchen tool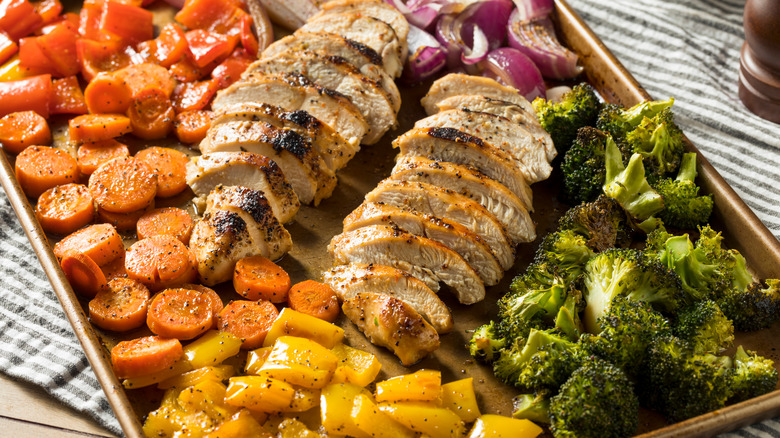 Brent Hofacker/Shutterstock
According to Cheat Sheet, Ree Drummond needs a good sheet pan in her kitchen. She said, "Baking sheets are probably the one kitchen item I couldn't live without. I cook beef tenderloin on them for parties, use them to roast everything from whole chicken to vegetables, bake perfect trays of delicious cookies, and even chocolate birthday cake."
But there are plenty of other pans she could love. Why this one? Drummond shares on her website, "Once I discovered that you could throw everything on a sheet pan and cook the whole meal together, I was hooked for life." The post went on to explain that cooking everything on a pan allows the vegetables to soak up the flavors of your protein and makes the meal even more delicious. it sounds perfect for everything from pizza to Meatless Monday dishes. The sheet pan is all that.
Not to mention, you can find them in so many different sizes to meet every one of your cooking and baking needs. Drummond said, per Cheat Sheet, "I've got a half-sheet which is good for so many things and I got a quarter-sheet pan. This really comes in handy for brownies, individual pieces of cinnamon toast. Love it." We love it too!