This Is The Only Way Queen Elizabeth Will Have Sandwiches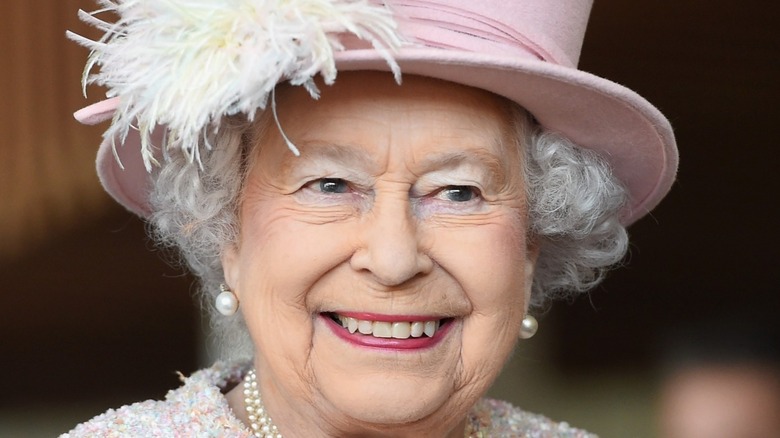 Stuart C. Wilson/Getty
The Queen of England is a creature of habit who, according to Britroyals, is what helped her earn the public's respect and affection. Devoted to her duties, the Queen is a constant source of strength and familiarity among her Nation.
Queen Elizabeth II is revered for her no-nonsense approach to the life-long job that was thrust upon her at just 10-years-old, immediately changing the course of her future (via HELLO!). From that day forward, everything she said, wore, and even ate would become prone to international scrutiny.
With a legion of people around her to cater to her every whim, you might expect someone of her stature to love dining on expensive delicacies, but the lavish eating habits of past monarchies are not those of the Windsor household. Darren McGrady, a former chef to Queen Elizabeth, shares that she is "not really bothered about food. All she cares about are horses and dogs," (via CNN). 
The Queen may not share the same passion for food that her late husband, Prince Phillip, became known for, but Express reports that there are some foods she'll avoid, such as shellfish and raw meat. She's quite particular about her sandwiches as well.
The Queen won't eat sandwich crust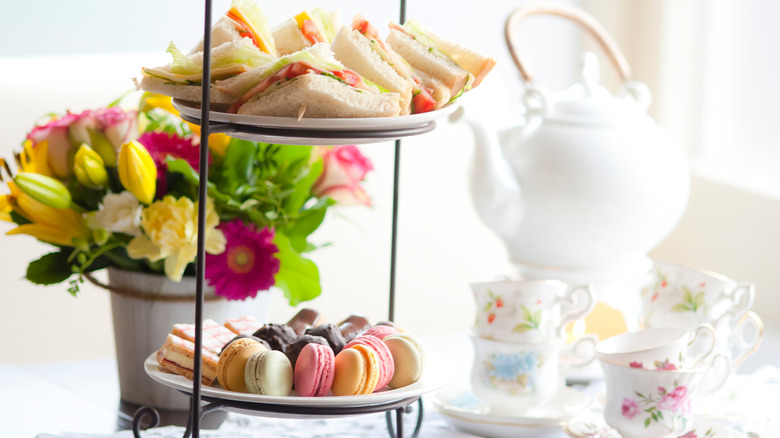 Inna Taran/Shutterstock
Queen Elizabeth's lunches typically consist of grilled fish or chicken and salad or veggies. Sandwiches, however, are served during tea-time, between 3 and 5 pm, and Royal Central reports this is a time of day particularly cherished by Her Majesty. Scones, cakes, and finger sandwiches are served during high tea. The tea sandwich assortment may include smoked salmon, egg salad, or ham and mustard, but one detail always remains the same: The Queen's sandwiches must be served crustless (via Today).
A favorite sandwich of Queen Elizabeth's, according to former royal chef Owen Hodgson, consists of a bread loaf cut lengthwise, buttered on both sides, and "topped with the tuna-mayonnaise mixture and thinly sliced cucumber, with a crack of pepper,"(via HELLO!) The sandwich is then cut into eight identical, triangle-shaped, crustless sandwiches.  
Britain's reigning monarch also favors "jam pennies" at tea time, which are tiny, crustless, raspberry jam sandwiches that are cut into circles about the size of an old English penny (per Today). We're not sure where her aversion to crusts came from, or if she will indulge in a square-shaped sandwich, but we do know that the same crustless PB&J that you make for your toddler is also fit for royalty.