Lindt's Wonka-Inspired Sample Machine Is Oddly Satisfying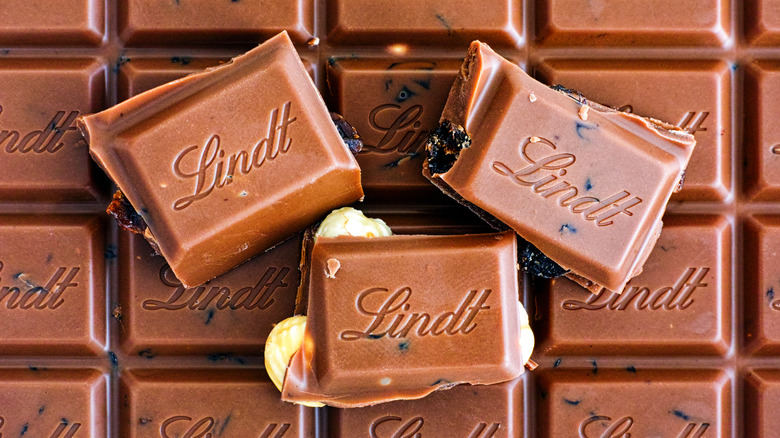 Ekaterina_Minaeva/Shutterstock
Is there a more whimsical, engrossing story for candy-loving kids than Roald Dahl's classic "Charlie and the Chocolate Factory?"
Whether you've read the book, seen the 1971 movie adaptation "Willy Wonka and the Chocolate Factory" with Gene Wilder, watched the 2005 reboot "Charlie and the Chocolate Factory" starring Johnny Depp, or experienced all three, the narrative captivates our imagination and awakens our inner child. The underdog Charlie Bucket scores a golden ticket to tour Willy Wonka's magical candy factory staffed by singing, orange-hued Oompa-Loompas, and spoiled selfish brats get their comeuppance. While chocolatier Nestlé used to manufacture a Wonka Bar, it was only a matter of time until some enterprising chocolate producer tried to capitalize on this fanciful children's tale that has made an indelible mark on pop culture and took things to the next level.
Thus in September 2020, Lindt, a chocolate maker based in Kilchberg, Switzerland, opened a Willy Wonka-inspired museum and gallery tour called Lindt's Home of Chocolate, according to The Independent. This immersive culinary experience is replete with a towering, 30-foot-high chocolate fountain cascading 1,000 liters of chocolate down from above over a Lindor truffle orb.
A whimsical world of chocolate awaits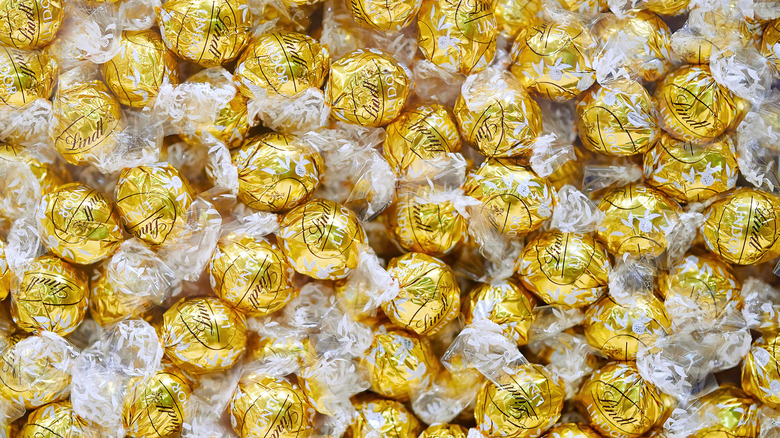 Tricky_Shark/Shutterstock
While the highest free-standing chocolate fountain in the world is undoubtedly the centerpiece of the museum, there is one particular exhibit that had Reddit talking.
Free chocolate samples are delivered to guests through a Rube Goldberg machine, in a complex process by which they are eventually transported via a maze of moving parts to behind a video screen where a digitized, white apron-clad chocolatier "drops" the sample into a bucket for the next person waiting in line.
While many Redditors were impressed with the inventive method of delivery and the Willy Wonka-esque flair for the eccentric, others expressed their sardonic exasperation with the length of time the chocolate takes to arrive to museum patrons. One commenter quips, "Aah so slow, I already ate 13 just watching this."
Patience may be a virtue when it comes to receiving free chocolate samples at Lindt's Home of Chocolate, but it is an oddly satisfying means of indulging your sweet tooth delivered via a quirky contraption fitting of the fictional character it's meant to spiritually channel.