Here's What Rachael Ray Likes To Do In Her Free Time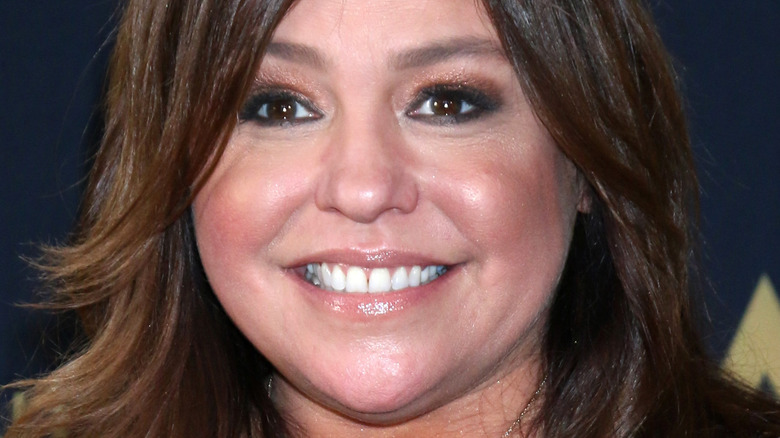 Kathy Hutchins/Shutterstock
Rachael Ray would be one of the first people to tell you that the concept of free time is a bit of an anomaly to her. 
When the perpetually busy television personality and cookbook author was asked during a 2008 episode of "The Rachael Ray Show" what she likes to do in her spare time, she initially responded with a burst of laughter. "She's gonna have to explain what that is," said a voice from the crowd. "My favorite activity is inspecting the inside of my eyelids. Otherwise known as sleep," Ray said. "But I'm very turtle-like. I like to cook, eat, and sleep. And travel. My free time is exactly what I do for a living, so it works out very well for me." 
And in a 2006 interview with ABC News, Ray echoed this message, stating that she's lucky to be able to have a job that allows her to do what she would normally do to relax — and get paid for it.
Rachael Ray has her own style of relaxing
It's no wonder Rachael Ray doesn't have much downtime. Between filming her show, releasing her October cookbook "This Must Be The Place," rebuilding her upstate New York home that was demolished in a 2020 fire, and building her dream Italian villa in Tuscany, the celebrity chef has been pretty busy. But she's okay with that. 
"Relaxing freaks me out. All that massage and a Zen moon doggie, listen to the chimes and the ocean, let some lady rub you ... It just freaks me out. I'm not good with the calm ... I've been in a knot since birth. I want to stay that way," Ray shared with ABC News in 2006. 
Ray certainly has her definition of "relaxing," and when she can kick back with her loved ones, she makes the most of it. "I'm happiest at home when I'm curled up in bed with my dog, Isaboo, and my hubby watching a movie or eating Sunday brunch," Ray told Good Housekeeping in 2010. (Ray's dog Isaboo died in May 2020, but she and her husband, John Cusimano, adopted a puppy, Bella Boo Blue, the following June, per People.)