Here's How Anne Burrell Feels About Season 1 Of Worst Cooks Of America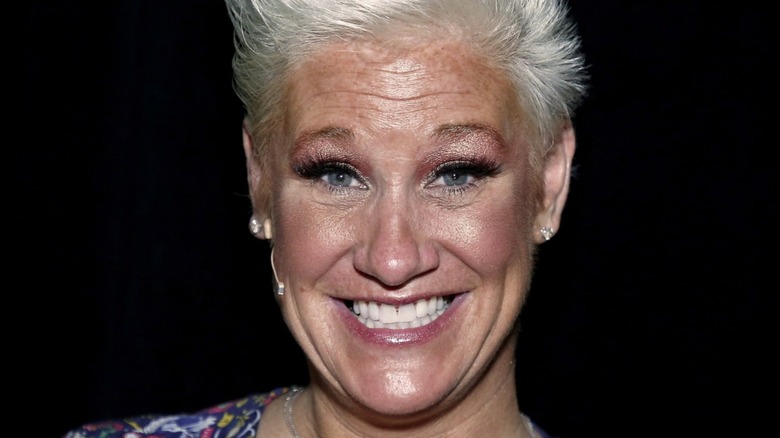 John Lamparski/Getty
The first season of Food Network's "Worst Cooks in America" premiered on January 3, 2010 (via IMDb). The reality show spiced up Food Network's programming lineup by flipping modern cooking show conventions on their head. Whereas other shows featured professionals cooking elaborate dishes with ease, on "Worst Cooks" many of the contestants barely knew how to boil water. According to Food Network's official website, the first season of the show began with 24 of the country's worst home cooks making their best dish in hopes of being recruited to either Chef Anne Burrell or Chef Beau MacMillan's team (per Food Network). Only 12 applicants made it through to compete on the show and in every episode, Chef Burrell and Chef MacMillan's teams attempted to recreate a dish that their respective chef-mentors demonstrated.
As you might have predicted, in the series, hilarity ensues as the cooks are even more clueless in the kitchen than one would expect. For example, in the first episode (via YouTube), one of the recruits opens a bunch of different canned soups and mixes them together in hopes of wowing Chefs Burrell and MacMillan. Spoiler alert, they were not impressed, and Anne Burrell remained underwhelmed when she reacted to clips from the show over 10 years after they premiered.
Burrell remembers all of the awful dishes to this day
Chef Anne Burrell has been the host of "Worst Cooks in America" for all 21 seasons of the show, while the other hosting spot has rotated between other Food Network favorites like Bobby Flay, Michael Symon, and Rachael Ray. Her permanent spot as host shows her dedication to helping out these otherwise hopeless cooks. Even though she gets a kick out of their bad cooking, her reaction videos on Food Network's YouTube channel prove that she really cares about her recruits and wants them to improve.
When Burrell watched the first episode of Season 1 for the first time in years, she smiled the whole way through the reaction video. She commented that whenever she cooks asparagus with her family, they still laugh about one of the contestants from Season 1 who threw away the usable parts of the asparagus and served the chefs the inedible portion. 
Burrell also reacted to the finale of Season 1, where the two finalists battled it out for $25,000 and bragging rights for their chefs. In the reaction video, Burrell laughs at one of the contestants' desserts boiling over and all the burnt components they had to re-do. At the end of the video, Burrell explains that she is just as nervous watching the recap as she was in the actual finale and that she just wants the best for her team, which she lovingly calls the "Rocking Red Stars."