Germany Has Vending Machines For A Very Specific Food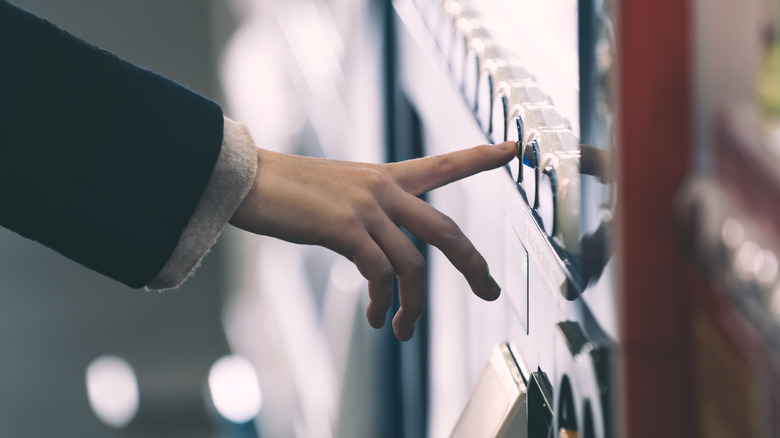 graphbottles/Shutterstock
When hunger suddenly strikes while you're out and about in a public place, the best possible thing that could happen is to stumble upon an array of yummy food options. Vending machines offer a variety of tasty snacks, thirst-quenching drinks, indulgent candies, and in some cases, wholesome meals at a relatively low price. School cafeterias, airports, hotel lobbies, workplaces, and other communal locations have vending machines at the ready for customers who want to satisfy a craving or simply power through the day.
Over the years, electronic vending machines have been developed for tons of different food and non-food items, including bacon, pizza, eggs, live bait, and cosmetics (per HealthyVending.com). It seems that the options of what can be purchased from the machines with the push of a button are truly endless! If you ever find yourself in Germany, you may come across vending machines that carry some pretty high-quality grub that is considered quintessential to the country's cuisine.
Germany has sausage vending machines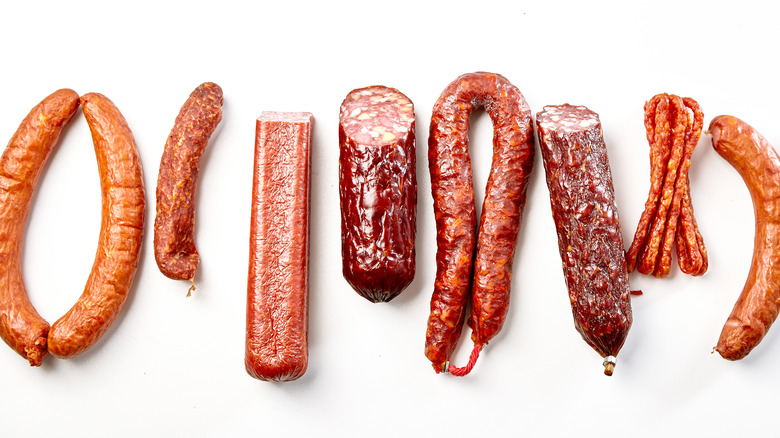 stockcreations/Shutterstock
When you envision a plate of German cuisine, hearty meats are likely in the mix. Meat is such an important part of the culture that Germany has sausage vending machines that are accessible 24/7. The automated mini-stores offer wide selections of delicious linked meats, even when the local butcher shops close their doors for the night. According to the German Press Agency, there were more than half a million sausage vending machines across the country as of 2020 (via NPR). Customers love the option of having their nation's famously filling, indulgent fare available around the clock.
German sausage products such as bratwurst, frankfurters, liverwurst, and bockwurst are among the most popular items held within the machines' inventory. To maintain their overall freshness and quality, the meats are temperature-controlled and vacuum-sealed. Customers can also grab other groceries like produce, butter, and milk from the machines, plus packaged goods like potato salads and other complementary sides, according to Mental Floss.