Why Michael Symon Thinks Failure Helped Him Achieve Success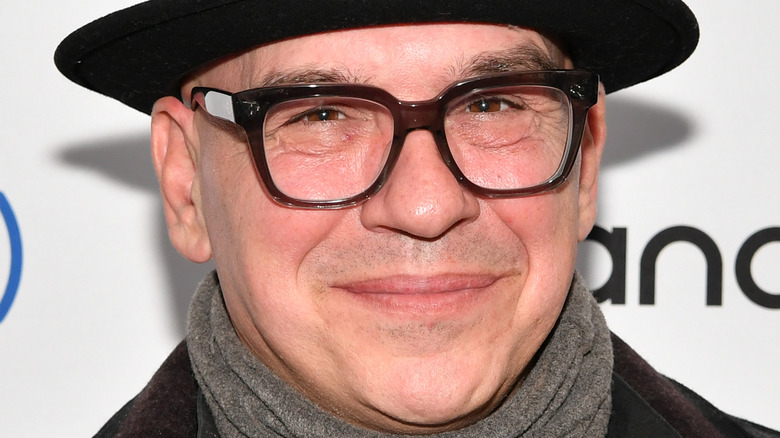 Slaven Vlasic/Getty Images
When we think about the most accomplished people in certain fields, we usually think of their most impressive achievements, skills, and the little victories that dotted their path to the top. But, according to Food Network star Michael Symon, there's something else that's essential to learning and growing as you try to achieve your goals — and that's failure.
It's definitely interesting, because Symon has had so many successes. He's won a James Beard Award and has been appearing on Food Network since 1998, even winning "The Next Iron Chef" in 2008, per his bio on the channel's official website. Most recently, he became the star of his own show, "Throwdown With Michael Symon," a reboot of the show Bobby Flay made famous. But, when a fan on Twitter asked Symon if negative feedback at his restaurant was more helpful than positive feedback, Symon said that he learns "most from dishes that haven't worked and why they haven't." Fans were surprised, and naturally had more questions for the award-winning chef.
Symon had lots of advice for curious fans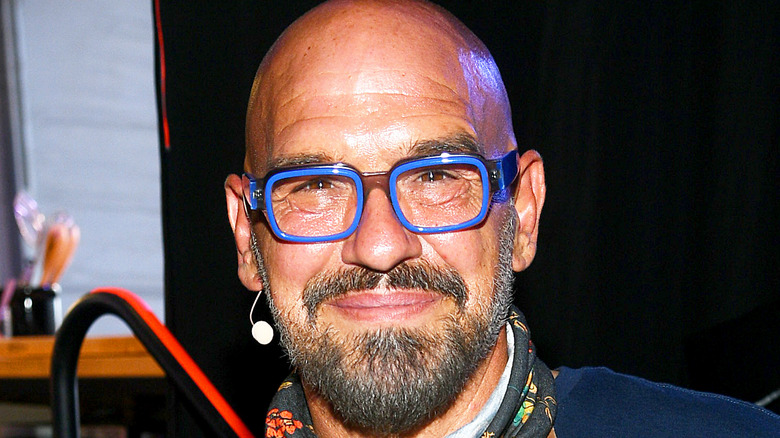 Dave Kotinsky/Getty Images
When Michael Symon shared on Twitter that he learned most from dishes that had failed, fans were surprised. "Hard to believe any of your dishes didn't work. You know too much to make a bad dish. It's just not possible," said one person. But Symon had a reply ready: "I feel you almost have to push yourself to fail to have great success ... meaning [you] have to make yourself uncomfortable daily to truly learn and improve."
Another fan wanted to know if his television career had helped him in his restaurants. "Do the lessons learned from the successes and failures in competition cooking make you a better restaurant chef?" they asked. But, Symon said in a Tweet it was sort of the opposite. "I don't think so to be honest ... but I do think success and failures as a restaurant chef made me better in competition," he replied, "but they are really two very different muscles." It seems like these days, Symon is likely more accustomed to successes than failures, but it's refreshing to hear a famous chef talk candidly about how anything can motivate you towards self-improvement on the rise to the top.