This Is The Busiest Trader Joe's In The World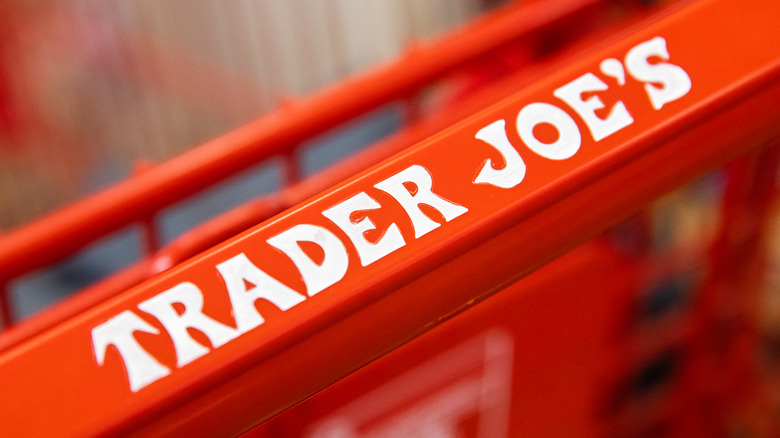 Bloomberg/Getty Images
With its curated selection of affordably-priced products, a bright atmosphere, and friendly employees ready to help, Trader Joe's has elevated grocery shopping from a mundane chore to an even possibly enjoyable experience. Every Trader Joe's is different. Take, for example, a Houston, Texas store set in a former movie theater, or another TJ's located in Brooklyn, New York stationed in a previous bank building complete with a vault (via Trader Joe's website). The oldest store, which has been in operation for 50 years, is located in Pasadena, California, while the smallest store, where all customers file into one single checkout line, can be found near Boston, Massachusetts, according to Eating Well. 
Yet, one of the most interesting Trader Joe's grocery stores is also the chain's busiest: The 72nd & Broadway location set in the heart of the Upper West Side in Manhattan, just steps from Central Park. According to the official website, the store spans three floors, has four escalators and two elevators, and triples up when it comes to customer service with three times as many registers and three times as many employees as a regular location.
Is busier necessarily better at Trader Joe's?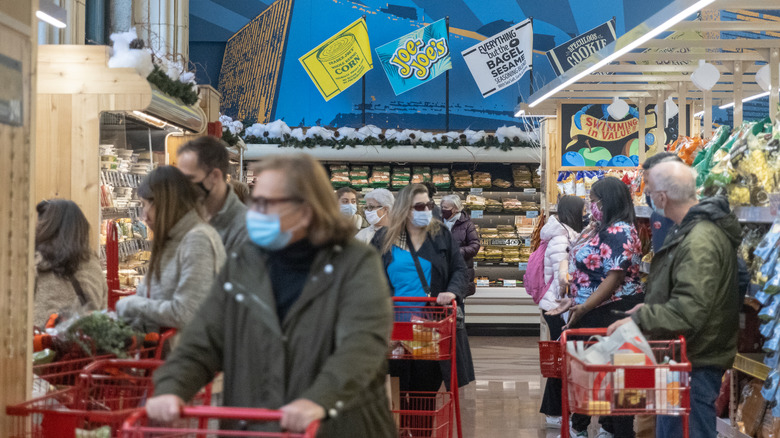 Bloomberg/Getty Images
While the Trader Joe's located at 72nd & Broadway in New York City is the chain's busiest store in the world, this designation doesn't come without its complications. In an article in the NYU student-produced publication Washington Square News, writers visited various Trader Joe's locations across the city, and they had some pretty strong opinions about the 72nd & Broadway spot, stating that, although they had heard from friends it was one of the top TJ's around, they found it to be a "bummer."
The writers claim that, besides being underground, the store's layout is "bizarre," making it difficult to navigate and find your desired groceries. Apparently, the checkout line is poorly placed, obstructing access to the meat and cheese sections, and upon departing, shoppers must cross through the checkout line in order to leave. What's worse: Because the store is underground, there's no cell phone service. Not everyone agrees, however, as some users took to Reddit to debate the best Trader Joe's in New York City. While one user noted the "awkward layout" at the 72nd & Broadway store, another claimed that the aisles here are actually wider than at other TJ's, and the lines are shorter than at the Chelsea store, for example.