Giada De Laurentiis' Fried Nutella Ravioli Cooks In Less Than A Minute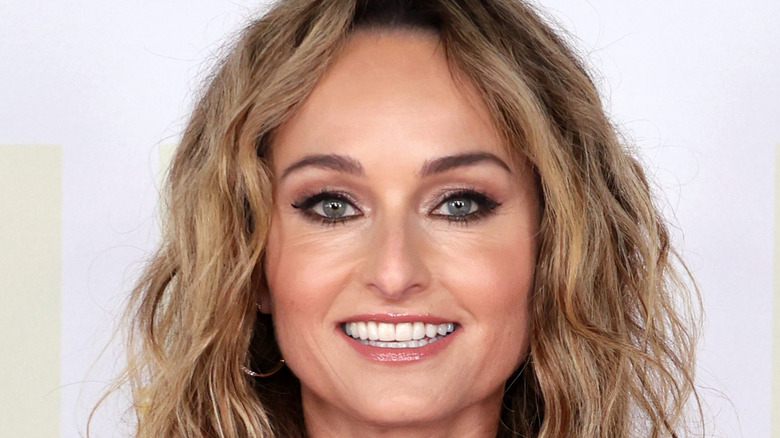 Kevin Winter/Getty Images
Leave it to Giada De Laurentiis to make our dessert fantasies come true. She's wowed us with lemon torta caprese cakes, holy cannolis, utterly moist ricotta cheesecakes, and enough cookies to fill up a pastry case at an Italian bakery, as seen on her blog Giadzy and the Food Network website. Suffice to say, De Laurentiis knows her way around a baked good, but that doesn't make it any less shocking when she comes out with another one, like her crispy, indulgent chocolate-hazelnut ravioli, also seen at FoodNetwork.com. 
As if spooning Nutella straight from the jar wasn't delicious enough already, the star chef's sweet take on a classic Italian savory stuffed pasta takes things up ten notches, by using the chocolate-hazelnut spread as a filling and frying up the whole package. And in a move that does any home cook proud, this recipe only calls for simple ingredients that are easily found in any grocery store. 
For a fabulous dessert, fry up some Nutella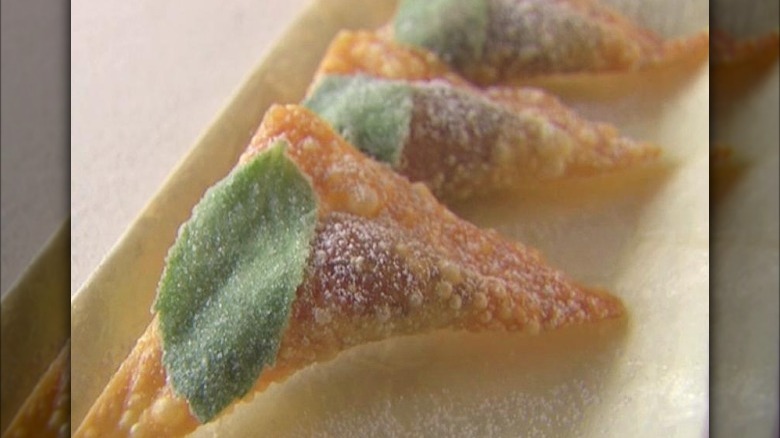 Food Network
To make Giada De Laurentiis' Fried Nutella Ravioli, you'll want to start by taking store-bought wonton wrappers and brushing the borders with an even amount of egg wash. Dollop a generous teaspoon of the chocolate-hazelnut spread, avoiding any temptation of spooning it straight into your mouth — it's hard, we know! Then, fold the wonton wrapper on a diagonal to form a triangle and gently crimp the edges using the tips of two fingers. Heed caution, as putting too much pressure on delicate paper or not sealing the edges enough might cause the ravioli to burst open when it gets deep-fried. 
Next, prepare a Dutch oven with a bit of vegetable oil heated to 350 degrees Fahrenheit, and plop in a couple ravioli pieces at a time. (Working in batches helps avoid overcrowding, which only hinders the ravioli from cooking properly.) The recipe says the frying process should take about 45 seconds per side, though it may take longer to get it to the perfect golden brown state (via Food Network). 
This baking project can be done solo, but De Laurentiis and her mom demonstrate how it's even sweeter when loved ones do it together (via YouTube). Plus, someone can have deep-frying duties while the other person assembles the ravioli and prepares the fresh mint garnish, which Giada says in the video, "makes it look really pretty." Once the allotted time has passed, carefully remove each batch of ravioli from the Dutch oven and, while they're still hot, hit them with a fine dusting of powdered sugar. Then, enjoy immediately!